League of Legends Worlds Returns to Korea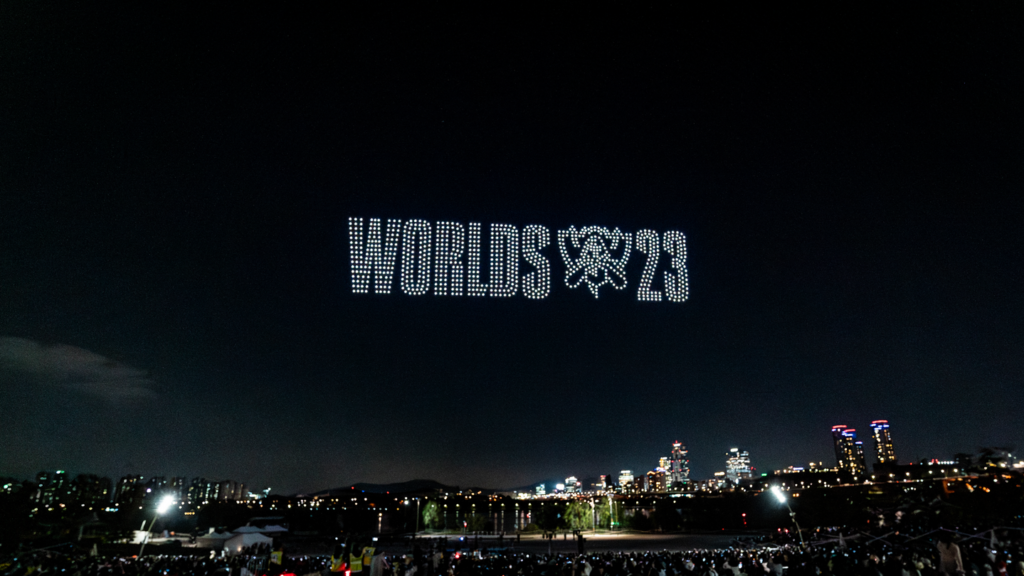 Rioters in Korea are Working to Make 2023 an Unforgettable Event
In 2023, Worlds returns to Korea for the third time. As the teams battle it out to hoist the Summoner's Cup, Rioters in Korea have been working all year to turn this Worlds into an unforgettable experience both outside the arenas and in. As Korean players often say: "일한다 라이엇!" Which translates to: "Now, Riot Games are working."
"I want my parents to know about Worlds 23, too,"

Ricky Kang, the Esports Brand Marketing Team Lead in Korea
"League is huge in Korea, of course, but it is focused on the younger generation. When I joined this job, my parents said, 'What the hell is Riot Games?' I want to show everybody in Korea what Worlds is all about."
In 2014, the first time Worlds was held in Seoul, Mata and Samsung White reigned supreme, the second of five straight League of Legends Worlds titles won by a Korean team.
"My goal was to exceed everybody's expectations," said SG Yoon, Brand Manager for League of Legends Champions Korea (LCK). "When I was a student I went to the first Worlds in Korea. In the ten years since that Worlds, we've done a lot and I want this Worlds to be another great return to Korea and one that makes an impact on everyone around the country so they can have an experience like I did when I was a student."
World's second visit to Korea in 2018 wasn't quite as special for Korean fans. With five straight Worlds titles split between Samsung White / Galaxy and Faker's SKT, all signs pointed to a sixth straight back at home. Instead, no Korean team made the semifinals, the only time that has happened in Worlds history outside of the very first League of Legends Worlds.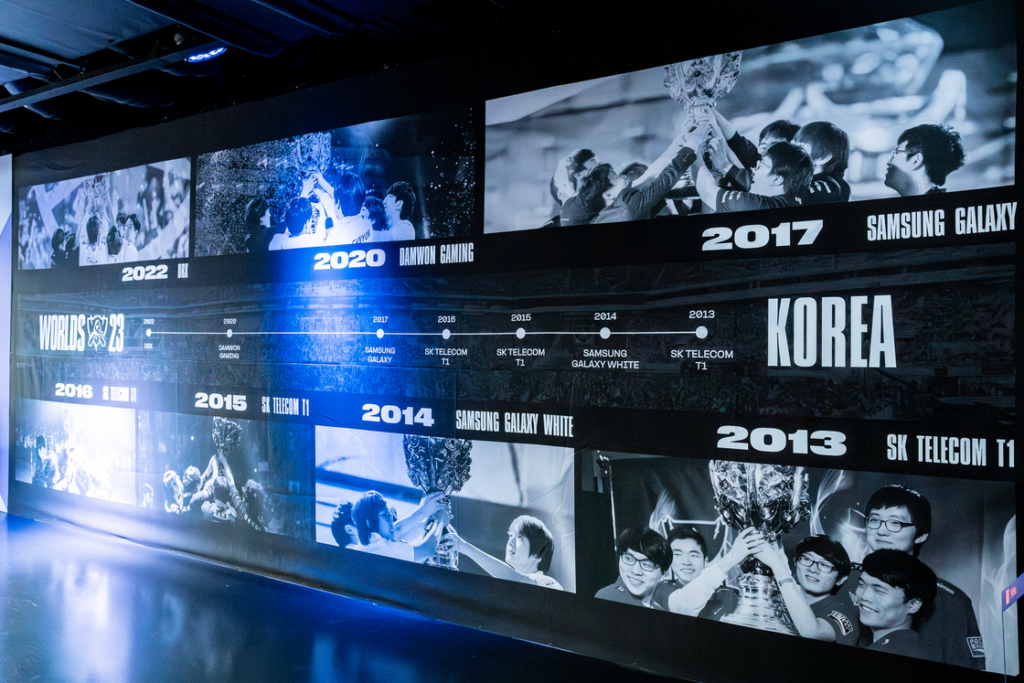 "Worlds 2018 was kinda a nightmare," Ricky said. "South Korean teams dropped out and couldn't even make the semifinals. Fans in South Korea are naturally always rooting for LCK teams so I am praying every night for the LCK teams to have the best possible finals viewing party with all the fans in South Korea."
With the semifinals looming, Faker and T1 will have to take down a giant in JDG to make the finals where the winners of the all LPL matchup of BLG and Weibo will be waiting. T1 is South Korean fans last hope as their battle against JDG will be the latest chapter in the storied rivalry between LCK and LPL.
"It's been an up and down year for LCK fans," said Mark Yoon, Esports Comms Lead in Korea. "Korean esports fans have a strong sense of vigilance and rivalry towards the LPL. After seeing the destructive power of JDG and BLG at this year's MSI, there was probably no fan who wasn't worried about the Worlds in Korea. But The Asian Games boosted the pride of LCK fans. When we beat China in the semifinals and eventually won the gold medal, we were gathered around the TV with our families during the biggest Korean holiday. When those players got their gold medals around their necks, I'm sure the majority of people who watched it subconsciously realized, "Oh, esports is bigger than I thought."
While Korea has long been the leader in esports, there are still plenty of Koreans who don't follow the games. On the heels of an incredible moment at The Asian Games, the team in Korea wants Worlds 2023 to be filled with events that reach as many people in the country, in addition to all the fans of League esports.
"Our team's biggest goal is to give players a wealth of unforgettable experiences at Worlds," said Elliot Kang, an Esports Community Manager in Seoul. "My hope is that this event will be a symbolic event that is part of the history of Korean esports. I joined Riot in 2012 and there were many challenges every year but those challenges made me dream. As we prepare for the event again this year, I want to see those dreams come true."
From the Finals watch party to a concert featuring incredible artists to a gaming booth that offers a chance for Korean players to play a bunch of games (including the still-in-development Project L) here's everything that's happening around Korea for Worlds 2023 and how the team in Seoul made it a reality.
About Post Author