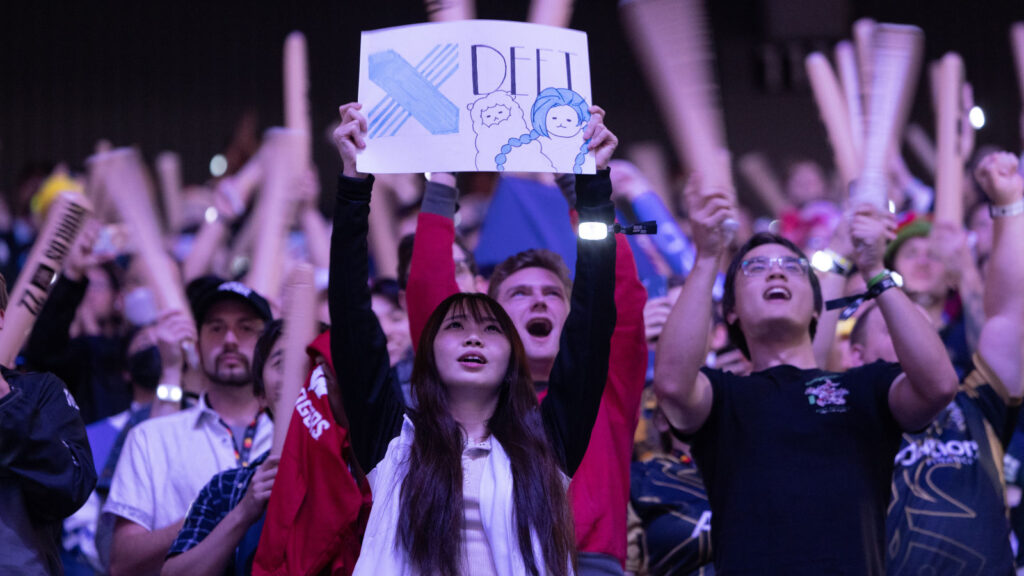 Worlds 2023 to Take Over YouTube Gaming Hub with Live Co-Streams and Global Viewing Parties
Worlds 2023 is taking over YouTube Gaming!
We're excited to welcome YouTube Gaming as an official League of Legends Esports partner for Worlds 2023. The tournament is taking center stage on the YouTube Gaming hub with top creators around the world bringing their unique style, personality, and voices to share all the Worlds action.
Entering the rift to co-stream throughout the tournament:
Brazil Flow Games (MD3)
Korea TesterHoon and friends, including Bang
North America Sykkuno
Spain Kerios, with special guest Holdem Hammers
Vietnam SofMHoàng LuânOptimus
YouTube will also host viewing parties in a few locations around the globe, inviting fans to come celebrate the Championship match.
YouTube hosted viewing parties will take place in the following locations: Seoul, South Korea – Gwanghwamun Square (G-Square)Hanoi, Vietnam – Tay Ho Sports Complex / Cau Giay Sports ComplexHo Chi Minh City, Vietnam – Rach Mieu Sports Complex
In an effort to surprise and delight our LoL Esports community in Vietnam, Riot and YouTube have come together to bring Riot remote co-streamers Hoàng Luân, SofM, and Optimus on-site in Ho Chi Minh City to conduct their Worlds 2023 Final co-streams from inside the viewing party!
All of the exciting matches, Creator co-streams, and more can be found on YouTube.com/Gaming. A full list of Worlds 2023 co-streamers can be seen on lolesports.com.
As part of the Worlds 2023 Takeover on YouTube Gaming, LoL Esports fans will be treated to an elevated Worlds experience on the platform with premiere placement of both fan and influencer-created content including Worlds Original Series and watch party look-ins all accessible in one place.
Follow all the action of Worlds at @lolesports and #Worlds2023 on social media. Worlds 2023 concludes with the epic World Final from the Gocheok Sky Dome in Seoul, South Korea on Sunday, November 19.
About Post Author