Call of Duty: Modern Warfare III Launch Patch Notes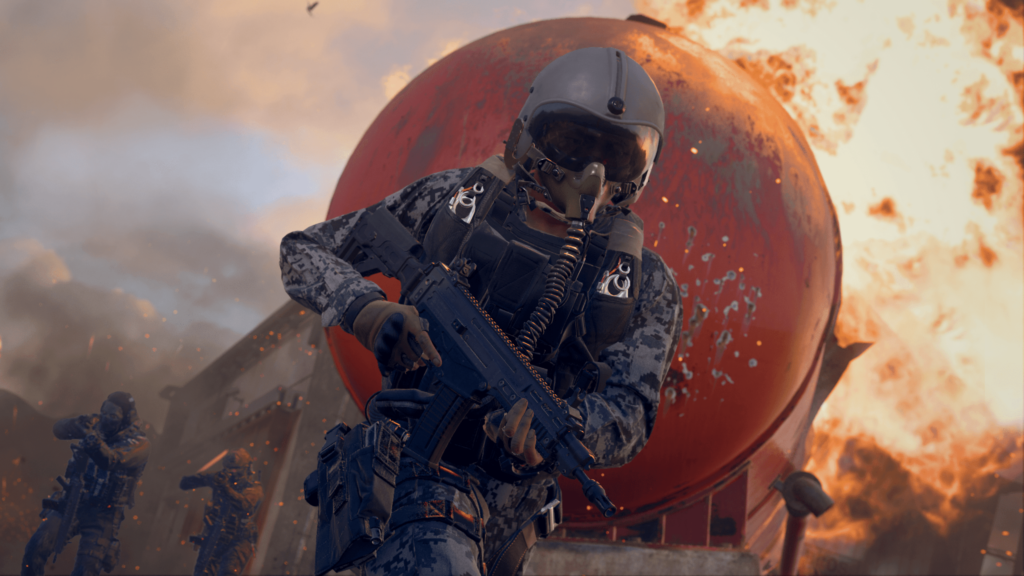 It's time! Call of Duty: Modern Warfare III is beginning its global launch rollout. Before you dive into the day one content offering, give a look to our Patch Notes detailing the changes we've made since you last played during the Multiplayer Beta.The global launch rollout for Console (PlayStation/Xbox) players begins today at 12 AM GMT+13. Modern Warfare III will be available worldwide on all platforms later today by 10 PM PT. Visit our Preparation Blog for more information.Today's launch is only the beginning, and we look forward to providing a consistent stream of content updates, bug fixes, and gameplay adjustments in the year ahead.CAMPAIGN
STABILITY & PERFORMANCEOffline play will no longer be prevented after first setting up an Activision account.Save data integrity has been reviewed and checkpoint loading errors have been solved. Fixed multiple UI-related crashes that occurred while navigating menus.Resolved several crash bugs when loading into some missions.Fixed an issue in which some players experienced an excessive load time after the opening title splash.Fixed several graphical bugs that resulted in hitching after a melee kill.Fixed a graphical bug that resulted in assets loading in low quality.GAMEPLAY BUG FIXESResolved a bug that resulted in low audio, audio skipping, and missing dialogue in some cutscenes.Addressed areas in multiple maps in which players could use vehicles and helicopters to access out of map locations.Enemies should no longer stay in cover more often or longer than intended.Fixed a bug in which certain command inputs unintentionally reset loadout selection.Players can now toggle the Optic for the silenced M4 and the Cronen Squall.Fixed a bug in which players became immune to damage from Gas and Equipment.Fixed a bug in which Supply Boxes will not open on first attempt.Fixed a bug in which weapons were missing from orange Supply Boxes.Fixed enemy clipping through objects in the environment on death or in combat.Fixed warning message for areas where the player could only crouch.MULTIPLAYER
UIXVisual ChangesAdded a stroke to player nameplates to improve visibility.Adjusted font and contrast of the score event text on the HUD to be less obstructive.New FeaturesAdded a HUD element that displays the player's current streak after each kill.Match event popups now feature the respective player's equipped Calling Card.Skillful player achievements, such as Kingslayer, Collateral, etc., will now display a Medal splash on the player's HUD.Tac-Stance toggle state is now indicated by a widget in the lower-right area of the HUD, replacing the previous prompt while aiming down sights.Match Stats are now available during gameplay via a new tab in the Scoreboard, allowing the player to compare current performance to their career average.Detailed Statistics are now viewable while choosing an Attachment in the Gunsmith.Bug FixesPlayers will no longer be unexpectedly prompted to choose a Loadout after earning multiple rewards.

For more information about the Launch Patch Notes, visit the blog post here.
Additional Intel

RICOCHET: ANTI-CHEAT PROGRESS REPORT – LAUNCH READINESS, MACHINE LEARNING AND NEW FEATURES
Combining everything #TeamRICOCHET has developed over the course of the last two years with new Machine Learning advancements, RICOCHET: Anti-Cheat™ is preparing for the launch of Call of Duty®: Modern Warfare® III with a stronger and faster process to combat cheating.Machine Learning, in combination with client and server-side systems that continue to evolve and grow, helps advance both the speed and accuracy of our prevention techniques and detection systems.

For more information, visit the blog post here.
About Post Author