Xsolla Partners With Alipay, To Extend Global Reach In Asia By Bringing Games To New Markets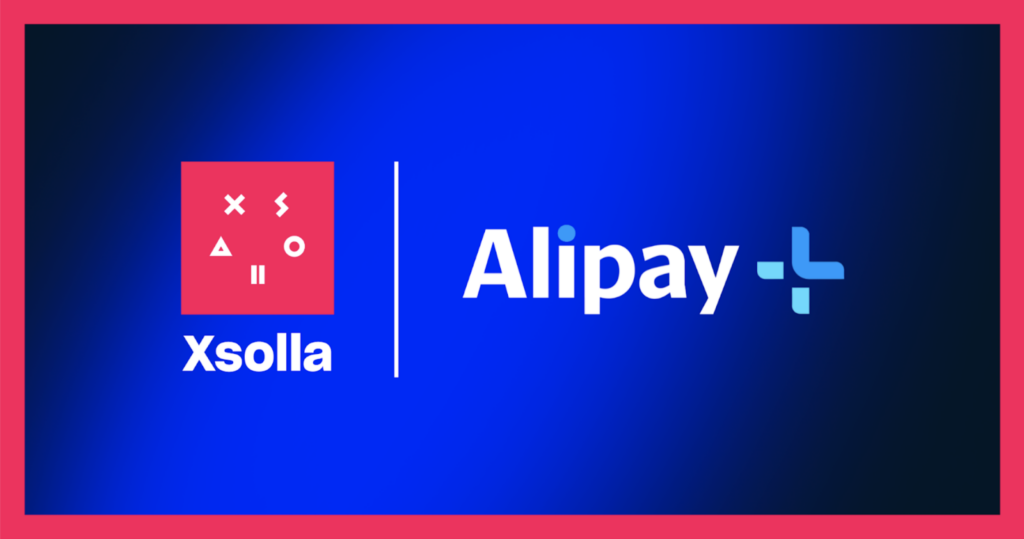 New Updates Are Now Available as Xsolla Partners with Various Vendors on Three Additional Solutions, and NFT Checkout Adds New Features to Its Solution Offering
Xsolla, a leading global video game commerce company, announced new solutions and feature releases during their quarterly release week. Developers can now manage player promotions and customize their marketing efforts through the updated Web Shop, which launches this week. Xsolla is also partnering with multiple vendors on three additional solutions to offer developers every opportunity to expand across various countries. Lastly, Xsolla is creating new features and updates to its NFT solution offering, removing the barriers to Web 3.0 for users, allowing users to sell, store, mint, and deliver NFTs to users' wallets within one interface integrated with other Xsolla solutions.
"Xsolla is committed to providing best-in-class services and support for mobile game developers worldwide to help them reach more players in more geographies," said Chris Hewish, President of Xsolla. "As the mobile gaming industry evolves, we are staying ahead of the curve by offering unique features to our mobile solution to help our partners connect directly with their players."
Xsolla Alipay+
Xsolla will integrate Alipay+, a suite of global cross-border mobile payments and marketing solutions from Ant Group that enables merchants to serve consumers better worldwide.
With Alipay+ solutions, Xsolla can provide coverage of digital wallets and other payment methods through direct integration in the Southeast Asia market. Moreover, the partnership will allow Xsolla to provide Enterprise, Mid-Tier, and Indie gaming partners with customer-targeted marketing promotions and reach new players by allowing them to pay for their games and in-game items with their preferred local payment methods.
This partnership follows Xsolla's expansion into India, with Paytm announced earlier this year. Xsolla has been operating in Asia for more than eight years with an office in Seoul, Korea; earlier this year, opening in Beijing, China, and Kuala Lumpur, Malaysia; and most recently expanded to Tokyo, Japan, with a significant presence at September's Tokyo Game Show.
To learn more about Xsolla Payment Solutions: xsolla.pro/rw13payments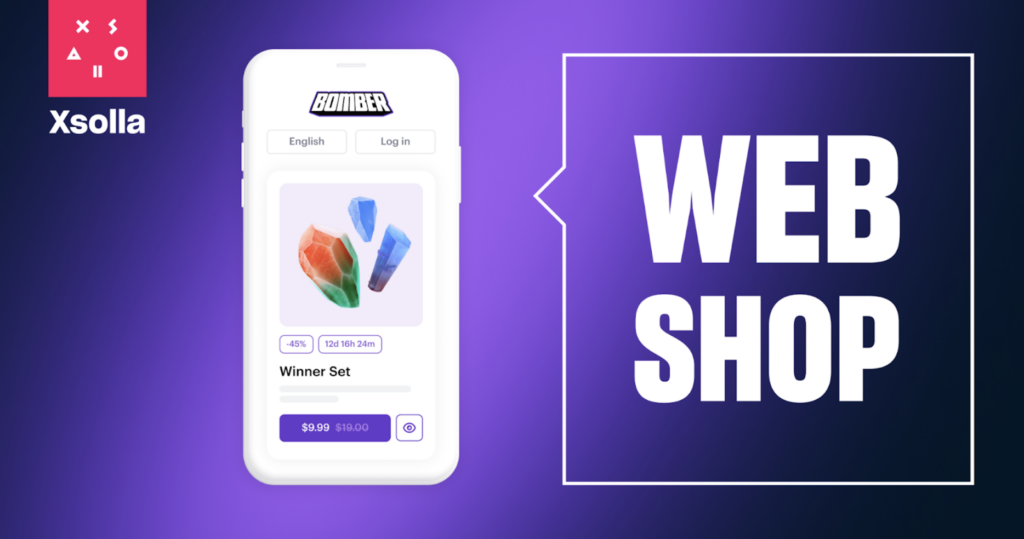 Xsolla Web Shop
The updated Xsolla Web Shop features align with market requests and allow the partners to benefit by engaging directly with consumers from their online store. These new features aim to help developers manage player promotions and personalize their marketing efforts to provide a unique and valuable experience for each consumer.
Developers can now save resources and time without manually setting up personalized offers and promotions for in-game items for each offer on their own web shops. Now, game developers can personalize the offers and payment experience down to the unique user ID level to help further enhance each player's experience. As promotions and offers are created, the developer can control the number of redemptions and purchases made using discounts for bundles and offers using promotional codes. These features are requested additions to the complete solution allowing mobile game developers to generate more sales directly from their own branded Web Shop for players to use in-game on their favorite mobile device.
For more information about the Xsolla Web Shop, visit: xsolla.pro/rw13webshop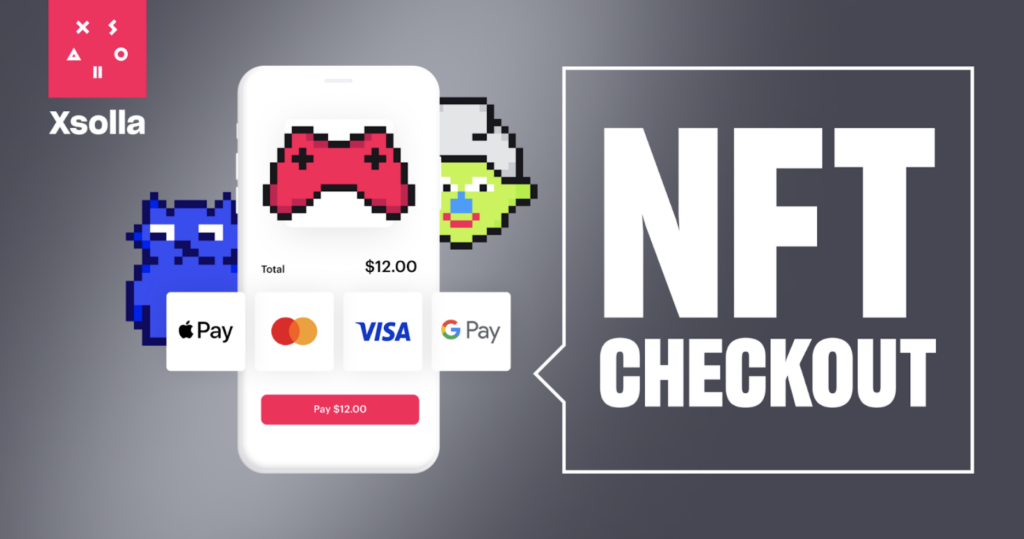 Xsolla NFT Checkout
Xsolla created the NFT Checkout process earlier this year to allow developers to quickly and securely add NFTs to their game economy. This feature enabled players to make purchases using their preferred fiat payment method. The developer handled the minting and delivery of the NFTs, while Xsolla dealt with the purchase of the checkout and in-game items distribution process using Fiat currencies.
With the upcoming update of the NFT Checkout solution, video games and other digital content-generating businesses have an opportunity to boost their commerce. Partners can now sell NFTs, allow users to buy digital items and mint them to NFTs using their fiat-preferred payment method, store items and NFTs in the partner's or Xsolla's inventory, and deliver minted items to users' wallets. Additionally, the solution connects partners to major blockchains, including Ethereum, Solana, and Polygon, and more than 100 + supported e-wallets.
For more details about Xsolla NFT Checkout, visit: xsolla.pro/rw13nftcheckout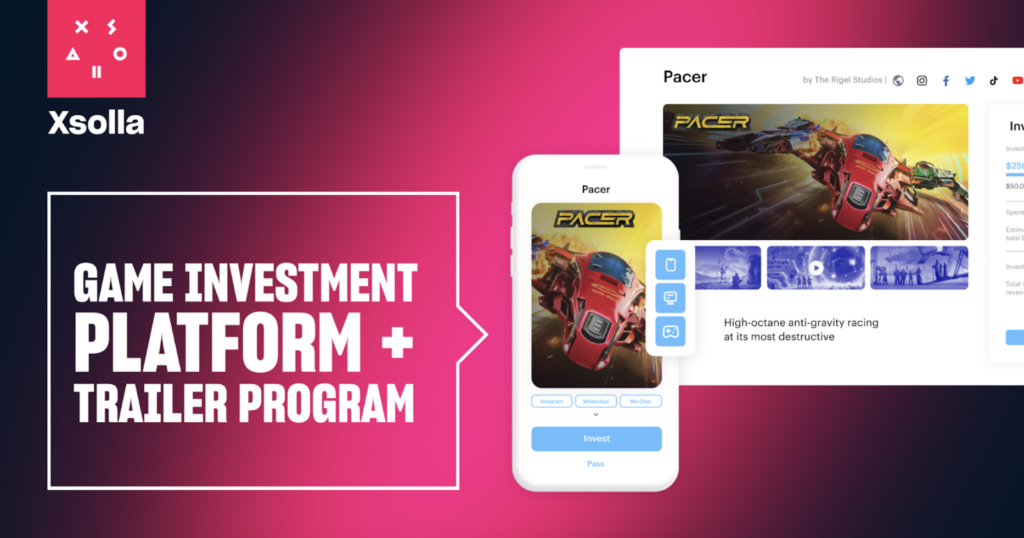 Xsolla Game Investment Platform + Trailer Program
Game trailers have become a key component of video game marketing, and a strong trailer can generate hype, boost preorders, elevate game sales, and even market a game after release. In this new program, developers can apply to have their trailers funded for up to $250,000 in exchange for future revenue share from their game. If the trailer costs more than the base fund, it would be raised through the Game Investment Platform.
Developers interested in applying to get their game trailer funded can request more information here: xsolla.pro/rw13funding
Xsolla Game Investment Platform is a portfolio of investment-ready games. Accredited investors, including high-net-worth individuals and family offices, can browse the portfolio or search directly for games matching their criteria. Once they have found the desired game, investors commit to co-invest in the project with terms predetermined by the developer in consultation with Xsolla.
Developers and publishers will have access to funding to create and market game trailers through Xsolla's collaboration with Trailer Farm, VIVIX, and Liquid+Arcade.
Developers and investors can apply to join the Xsolla Game Investment Platform + Trailer Program: xsolla.pro/rw13gip
About Xsolla
Xsolla is a global video game commerce company with a robust and powerful set of tools and services designed specifically for the video game industry. Since its founding in 2005, Xsolla has helped thousands of game developers and publishers of all sizes fund, market, launch and monetize their games globally and across multiple platforms. As an innovative leader in in-game commerce, Xsolla's mission is to solve the inherent complexities of global distribution, marketing, and monetization to help our partners reach more geographies, generate more revenue and create relationships with gamers worldwide. Xsolla is headquartered and incorporated in Los Angeles, California, with offices in Berlin, Seoul, and cities worldwide. Xsolla supports major gaming titles like Valve, Twitch, Roblox, Ubisoft, Epic Games, Take-Two, KRAFTON, Nexters, NetEase, Playstudios, Playrix, miHoYo, and more.
For additional information and to learn more, please visit: xsolla.com
About Alipay+
Alipay+ provides global cross-border mobile payments and marketing solutions that enable merchants, especially small and medium-sized businesses, to better serve consumers around the world by collaborating with global partners.
Alipay+ is introduced by Ant Group, the owner and operator of Alipay. One of the world's leading digital payment platforms, Alipay serves hundreds of millions of users by connecting them with merchants and partner financial institutions that offer inclusive financial services and digital daily life services.
To learn more about Alipay+ payment and marketing solutions: https://www.alipayplus.com/
About Post Author