The Fate of Baldr tillkännages officiellt
Inspirerad av nordisk mytologi – The Fate of Baldr ger oss en helt ny infallsvinkel på tower defense gaming.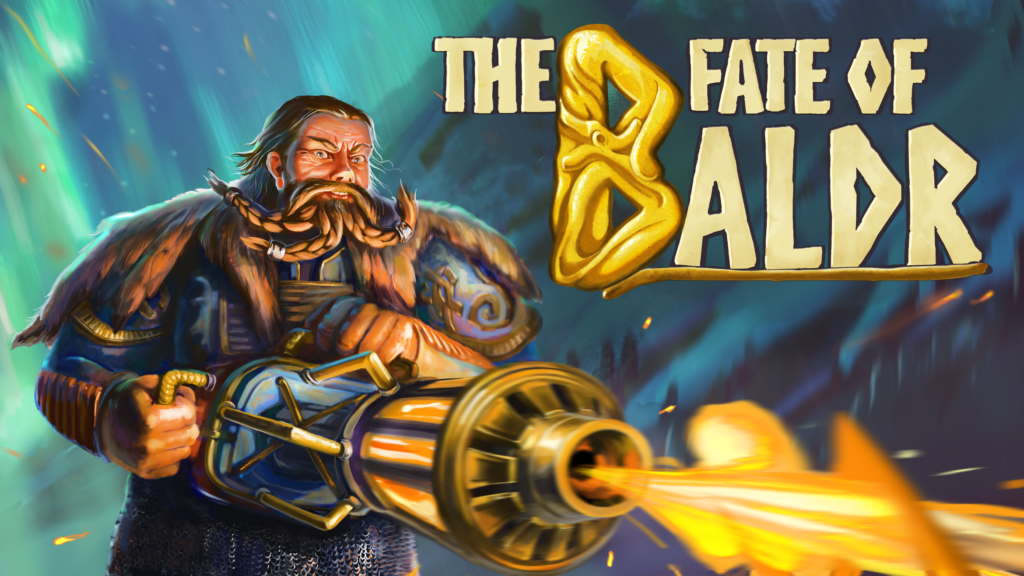 Den norska indiespelsstudion Ananki Game Studio är entusiastiska över att avslöja att deras nya spel The Fate of Baldr snart kommer att lanseras på Steam. Följ med vikingarna på ett episkt äventyr i Tower Defence! Försvara ditt skepp mot mytiska bossar samtidigt som du samlar resurser och uppgraderar färdigheter. Strid ensam eller gå samman med vänner i onlinelägen för en resa i strategi, erövring och seger.
"Att arbeta med 'Fate of Baldr' har varit en otrolig resa för oss hittills.
Inspirerad av nordisk mytologi och old school sci-fi har vi skapat ett unikt universum där vikingar utmanar gudarna från de nio världarna.
Vi har lagt våra hjärtan och själar i detta projekt, och vi är mycket glada över att dela vår vision med allmänheten," meddelade Ananki Game Studio.
Se den senaste gameplay-trailern här:
Spelfunktioner
Säkerställ ditt vikingaskepp genom att avvärja vågor av varelser och gudar inspirerade av nordisk mytologi.
Optimera din försvarsstrategi genom att placera ett brett utbud av torn på nyckelpositioner.
Konfrontera fiender med både närstrids- och distansvapen
Samla resurser för att uppgradera ditt skepp, torn, vapen och utrustning.
Upplev stridens spänning som ensam spelare eller gå samman med andra i onlinelägen, och välj mellan fyra distinkta och unika klassalternativ.
Börja din resa och önskelista The Fate of Baldr nu på Steam.
Gå med i Ananki Game Studio på Discord och följ dem på sociala medier: Facebook, Twitter, TikTok, YouTube och Instagram.
About Post Author