Roccat's new Kone XP Air Wireless customisable RGB Gaming Mouse is now available in the Nordic Region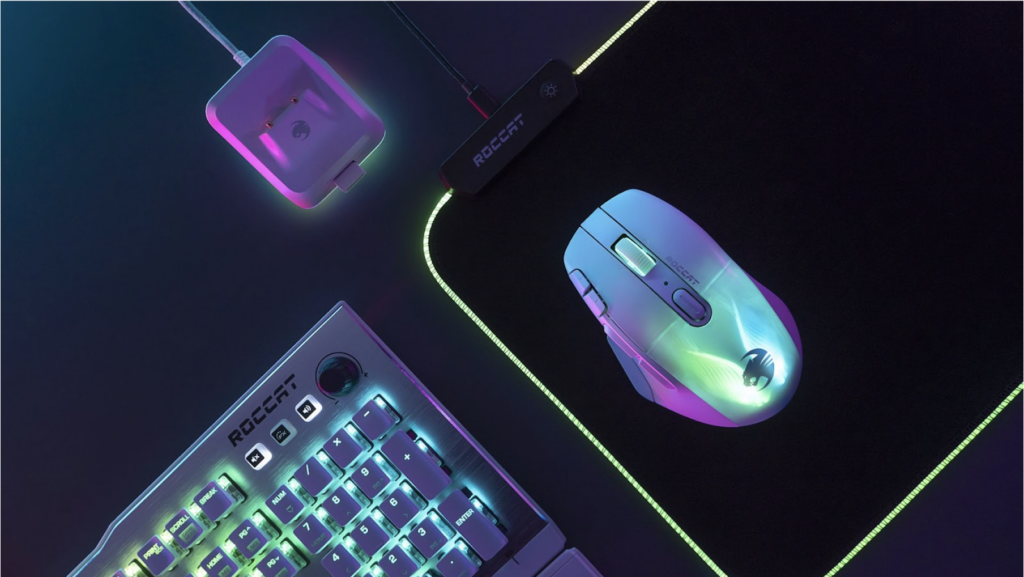 ROCCAT's Kone XP Air Wireless Customizable RGB Gaming Mouse with Charging Dock Boasts 29 Programmable Inputs & Stellar Wireless Technology + Bluetooth® Connectivity
ROCCAT, Turtle Beach's (Nasdaq: HEAR) award-winning PC gaming peripherals brand, has announced the worldwide retail availability of the new Kone XP Air Wireless RGB Customizable Gaming Mouse with Rapid Charge Dock. The Kone XP Air is the wireless version of the Kone XP – the culmination of 15 years of research and development to produce an industry-leading multi-purpose gaming mouse. The wired version of the Kone XP has not only turned heads with its stunning RGB effects but has also impressed when it comes to performance.
Like its wired counterpart, wireless the Kone XP Air features meticulously perfected ergonomics, multiple buttons, and 29 assignable functions to make it one of the most customizable wireless PC gaming mice on the market. Adding a stylish AIMO-enabled RGB Rapid Charge Dock, ROCCAT's Stellar Wireless technology, and Bluetooth® connectivity make the Kone XP Air even more versatile.
ROCCAT's Kone XP Air is the perfect blend of design and technology. Coming from a long line of iconic gaming mice, the Kone XP Air offers stunning 3D RGB lighting, as well as ROCCAT's precise Owl-Eye 19K DPI optical sensor, and ridiculously fast Titan Optical Switches. Expertly crafted ergonomics deliver supreme comfort for extended hours of play, while multiple buttons and the Kone XP Air's 4D Wheel expand the mouse's capabilities to 29 programmable functions thanks to ROCCAT's Easy-Shift [+] technology. The Kone XP Air's translucent shell not only offers a view of its vibrant RGB lighting zones, but also allows the wireless mouse to achieve a weight of just 99g.
About Post Author