THE DRAGON REALM EVOLVES IN TEAMFIGHT TACTICS DRAGONLANDS: UNCHARTED REALMS
MID-SET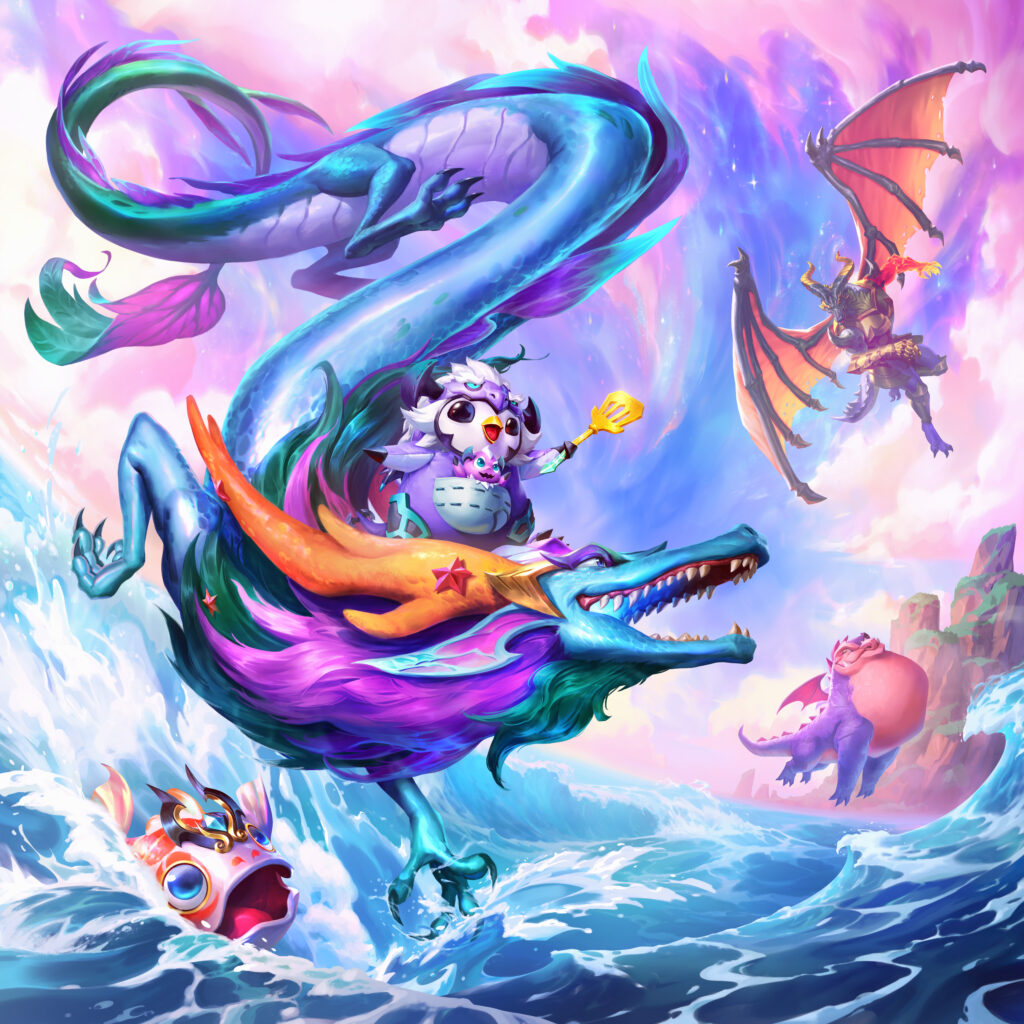 Dragonlands: Uncharted Realms will be available Public Beta Environment (PBE) on August 23 and
will be released to all players in early September
LOS ANGELES – August 22, 2022 – Teamfight Tactics, one of the most innovative and
most-played PvP strategy games in the world, is prepared to launch its latest mid-set,
Dragonlands: Uncharted Realms on September 8. Pengu and his crew have transformed the
beloved dragon realm, uncovering previously hidden areas and significantly changing the way that
dragons are deployed in battle. It's easier than ever to incorporate these scaly titans into teams,
synergizing their abilities with a diverse roster of champions and other units to ultimately become
the last one standing against seven other players. The mid-set update to the game will be on Riot
Games' Public Beta Environment (PBE) beginning on August 23 in the early afternoon (Pacific
Time) and will be live to all players with Patch 12.17 on September 8, 2022.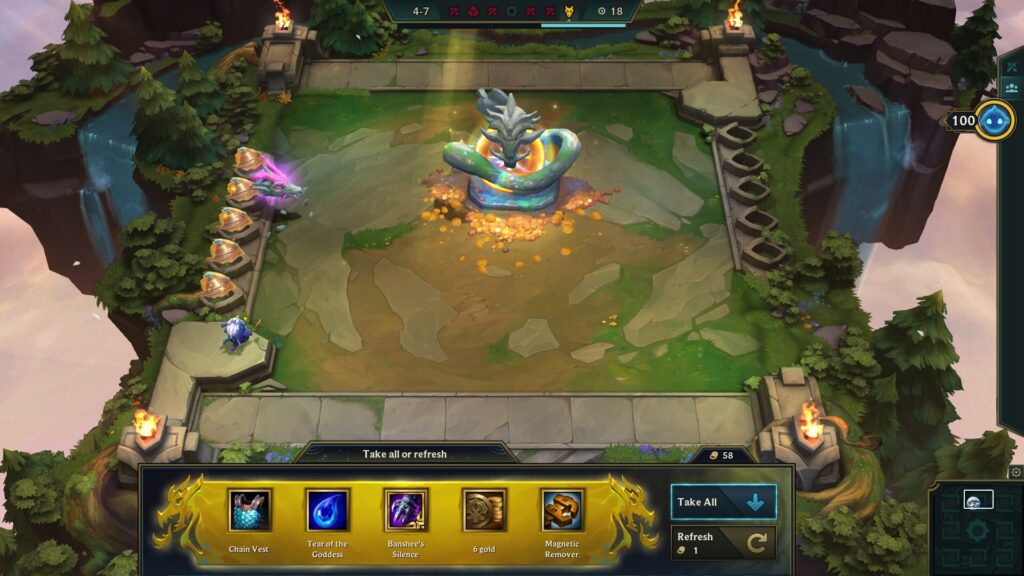 Pengu's Draconic Augment experiments have rocked the dragon realm, and the resulting tectonic
disruption has reshaped the lands – and TFT itself. This mid-set update introduces the first fully
unique TFT unit, Sohm. Several other champions have washed away (bon voyage!) and others
have landed on its shores, drawn by the thrill of exploration and, of course, combat. With
Dragonlands: Uncharted Realms, new augments, arenas, and traits have also materialized, refining
the core Teamfight Tactics experience.

Set 7, Dragonlands, leapfrogged over the success of the previous Gizmos & Gadgets update,
bringing mighty dragons to the fray. Dragonlands: Uncharted Realms evolves those mighty units,
with the goal of giving players a more reliable path for recruiting and upgrading dragons. Players
will be able to lead a five-dragon army, thanks to a rework of the dragon trait and cost reductions –
including new Tier 3 dragons. The previously pint-sized Nomsy and Swain are getting upgrades to
become full dragons, joining a few new dragon faces.

And what would dragons be without a hoard of loot? The PvE treasure round is getting even wilder
in Dragonlands: Uncharted Realms with the introduction of the Chaos Treasure Dragon and its
Order Treasure Dragon counterpart. Chaos drops wildly different items, pulling from the entire loot
table. If that's too wild, the Order dragon dependably drops Radiant items, boosting the power for
the entire lobby.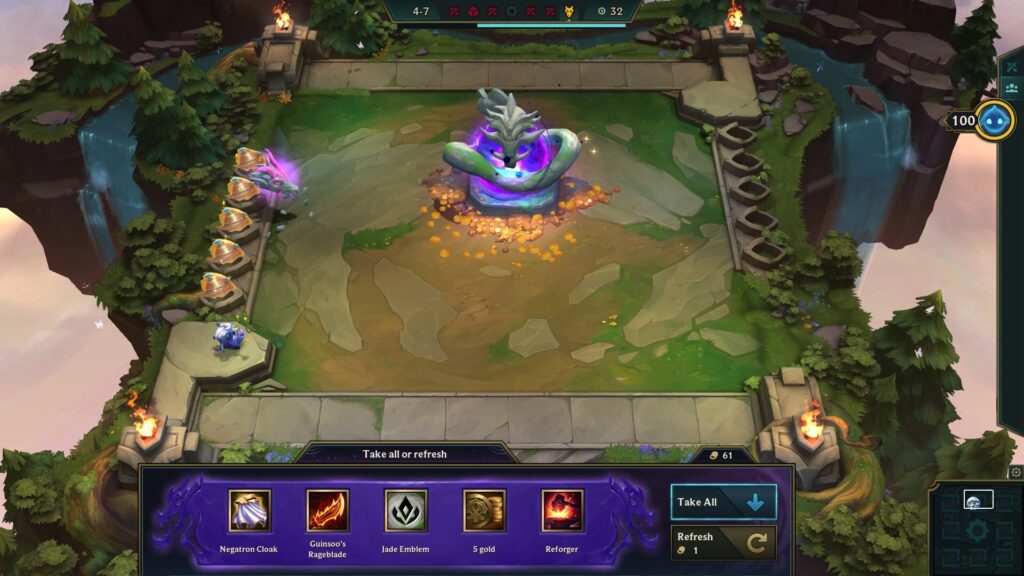 The release of unique and diverse sets and mid-sets like Dragonlands: Uncharted Realms
redefines everything from champions, mechanics, strategies, and cosmetics, and differentiates
Teamfight Tactics from others in the auto-battler genre. Each set creates opportunities for players
to explore different worlds, build new teams, and find novel ways to conquer the competition. The
Riot team uses each set to improve gameplay and drive innovation through player feedback and
lessons learned from each set.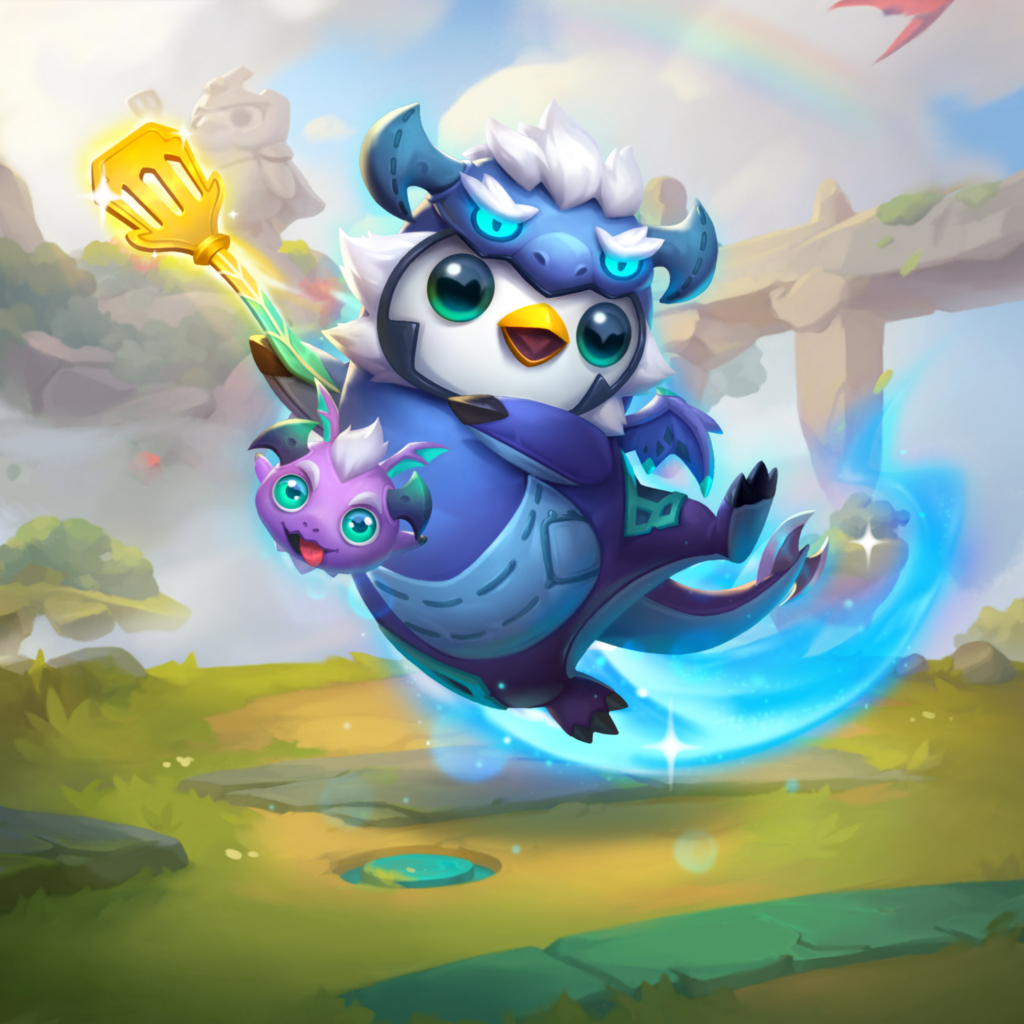 Teamfight Tactics started as a game mode in League of Legends but has grown into its own unique
game with a community who loves mastery, strategy, and competition. With more than 1.5 billion
hours played since the games start, Teamfight Tactics values continuous learning from the devs
and players alike. Teamfight Tactics is currently available on PC and Mobile.

ABOUT TEAMFIGHT TACTICS
TFT is an eight person free-for-all strategy game where players combine LoL champions and items
in different formations to defeat the seven other players in a match. As the leading game in the
auto battler genre, players tactically place an army of characters on a grid-shaped game board for
a last-player-standing automated battle. Since launching in 2019, TFT has emerged as the top
contender in the genre by providing a fun and deep chess-like gameplay experience for all types of
players on multiple platforms.
Visit teamfighttactics.leagueoflegends.com for more information and follow @TFT on social media.
About Post Author