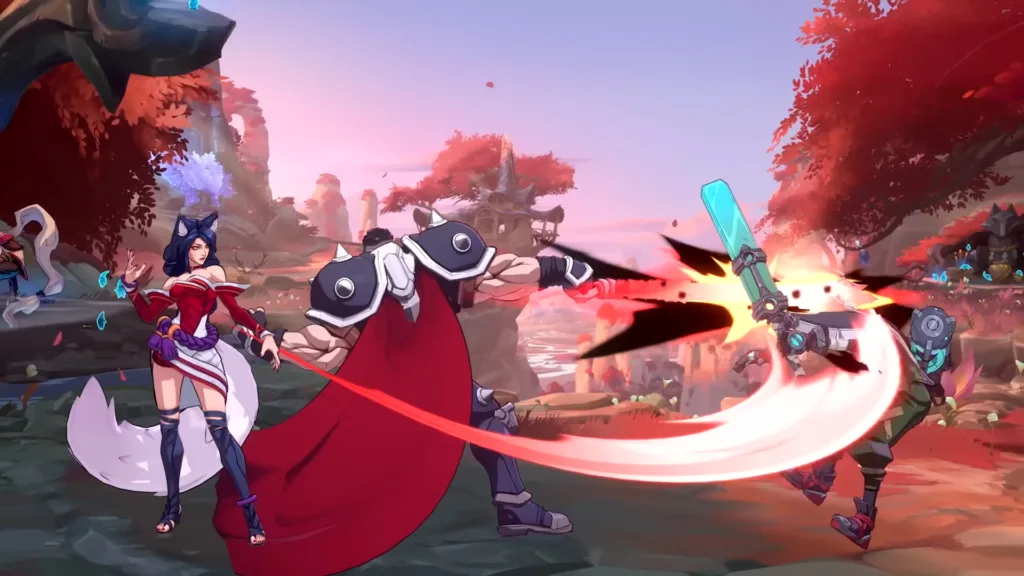 Game publisher Riot Games has announced that its upcoming fighting game Project L will be playable publicly for the first time at Evolution Championship Series (Evo) 2023.
A playable build of Project L will be available to all visitors on the show floor during Evo 2023, which is scheduled to take place from August 4th to 6th in Las Vegas, Nevada.
Our goal is to build a super high-quality fighting game that the FGC can invest deeply in, playing for years or even decades. That takes time to get right, and we're not going to rush it. 

Tom Cannon is the Senior Director and Executive Producer for Project L.
Alongside this announcement, Riot Games also highlighted a few new details on the gameplay system. Specifically, the publisher released a new developer diary and gameplay trailer on July 26th, which showcased Project L's 2v2 team-based gameplay.
Furthermore, in a tweet, Riot Games confirmed the inclusion of three characters on the Project L roster: Ekko, Ahri, and Darius, while also teasing a mysterious fourth character. This hints that the publisher might unveil the identity of the fourth character at Evo 2023 next month.
Announced during the opening day of Evo in 2019, Project L is a fighting game developed by Riot, inspired by its popular MOBA title, League of Legends. Information about the game has been scarce since its announcement, with the game yet to unveil its official name.
However, Riot has already confirmed that Project L will be free-to-play and it has released a couple of gameplay trailers over the years. It's also been confirmed the game will not offer any rewards in the form of NFTs.
Earlier this year, Evo 2023 revealed its final lineup of games, featuring well-known titles like Street Fighter 6, Tekken 7, Ultimate Marvel vs. Capcom 3, and Mortal Kombat 11, among several others.
The tournament enjoys strong support from prominent companies, such as Sony and its gaming gear brand INZONE, well-known American restaurant chain Chipotle, and anime streaming service Crunchyroll.
---
Source: esportsinsider
About Post Author