LEC Summer Finals Malmö 2022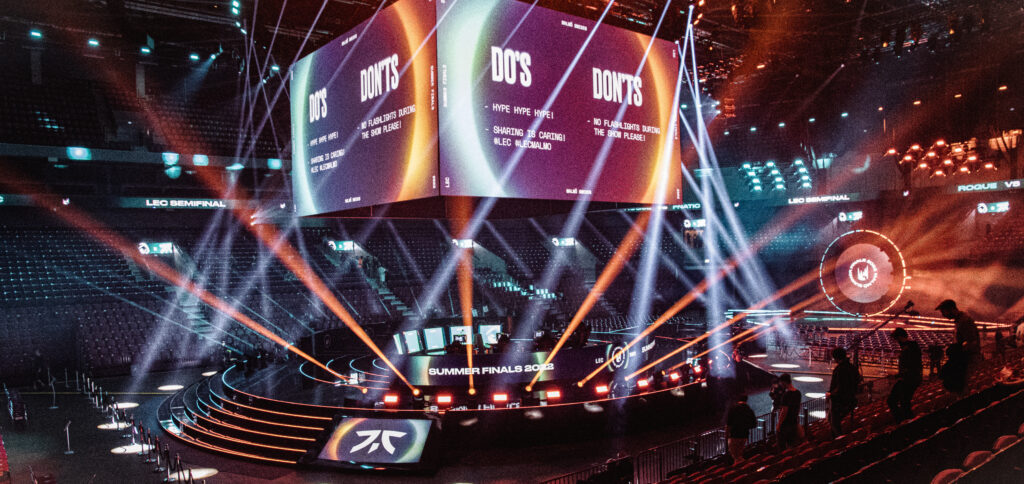 Finally back in Sweden after 7 years! So wonderful to be back at the arena in real life, because of the pandemic that lasted almost 3 years.
G2, Rogue, and Fnatic will compete today and tomorrow for a chance to win the first prize and go to the World Championship to represent Europe.
LEC is sad to announce that Misfits will no longer continue their journey.
Saturday
13:30 – We arrived at Malmö Arena for the LEC Summer Finals 2022. The stage and the arena look impressive.
14:00 – Pressconference at Malmö Arena
Malmö Arena has been working closely with Riot Games for 4 years. Malmö is focusing on the gaming industry because many huge game companies are located in the city such as Massive and Sharkmob. har jobbat väldigt nära Riot Games i 4 år.
We also had a meet and greet with LEC Commissioner Artem Bykov.
15:30 – On our way to sky box to watch the first games of the day. Rogue vs Fnatic
17:00 – Game start
20:30 – Game ends Her are the VoDs Rogue won with 3-1 against Fnatic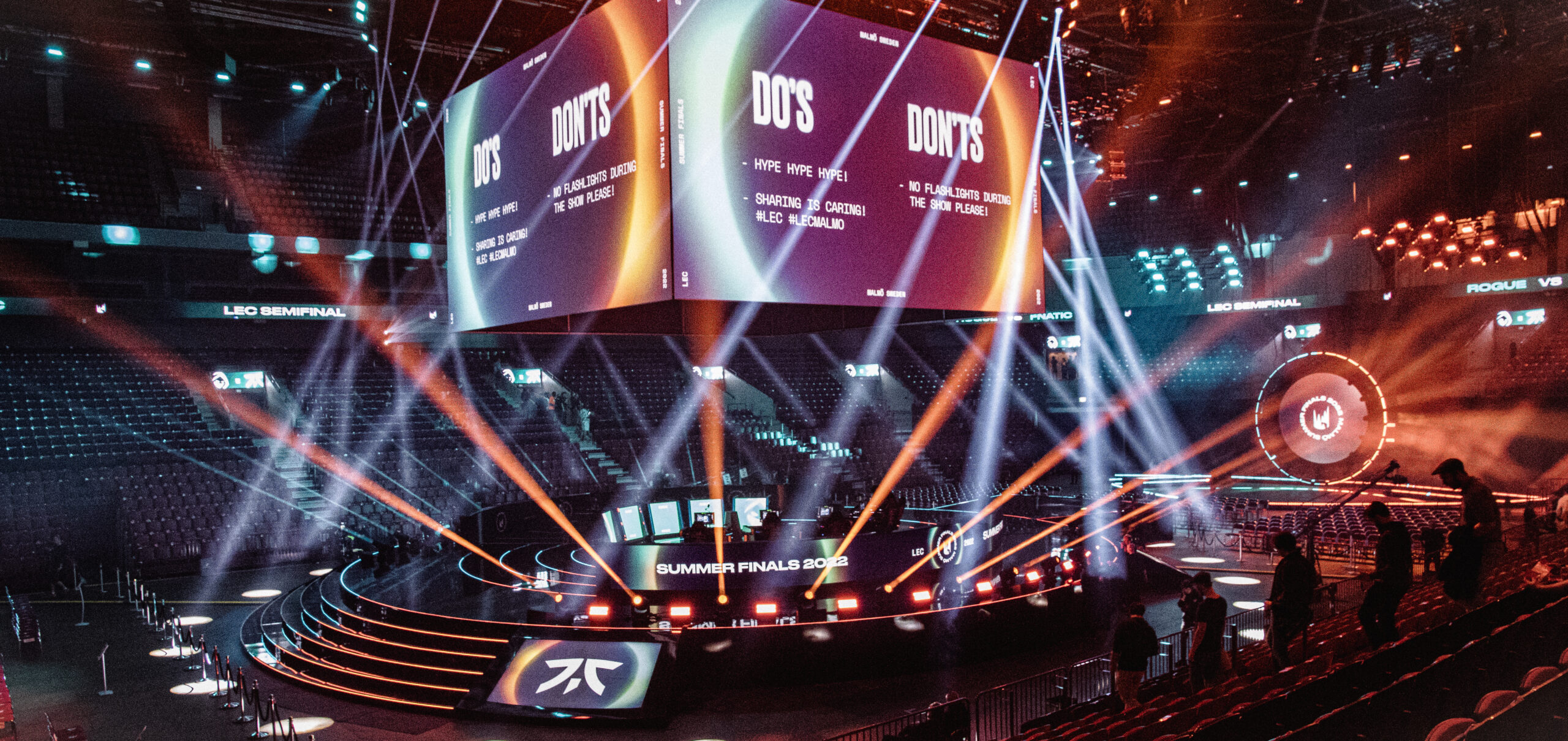 Sunday
13:00 – Arrived at the event for a short walkthrough of the production and Behind the scenes. A logistic fantasy land and a place where the magic is made for an event this big. We're sorry we can't bring you with us but trust me it is a lot of people and cases.
17:00 Music starts and the game is on. A great opening act with a mix of Music presented by Malmö music school and Quickshoot legendary speak. All players are presented and the game will soon start between Rouge and G2 .
20:00 G2 loses against Rogue 3-0 in favor of Rogue. Well played and what a great event. Its feels great to see Rogue this strong and I can't tell you all what massive support from the crowd they got. Even the G2 supporters liked how the Rouge team played. Malrang the Jungler from Rouge did a really great job and was the key factor to the win.
A deeper look at the game will be in the Momentum podcast next episode.
A big thanks to Riot that gave us the opportunity to watch the genes and the great welcome we got.
About Post Author