Displate takes their esports partnership game to the next level and becomes an official sponsor of the LEC

Displate, the leading marketplace of premium metal posters, has announced an official sponsorship agreement with the League of Legends EMEA Championship (LEC) for the 2023 season.
This partnership, coordinated by SPORTFIVE, will support the gaming community and provide fans with new ways to display their love for their favorite teams and players.
The LEC is the highest level of competition for League of Legends, Riot Games' flagship esports game, in EMEA. It gathers the 10 best EMEA teams of League of Legends and the competition is organized into 3 Splits: Winter Split, Spring Split, and Summer Split, with the year culminating in the Season Finals.
The Winter Split of the LEC will see the participation of 10 teams, including fan-favorite heavyweights like SK Gaming, Fnatic, and G2. Displate made their first foray into the esports scene in 2022, when they became the French and German national partner of the LEC Finals and World Championships in League of Legends.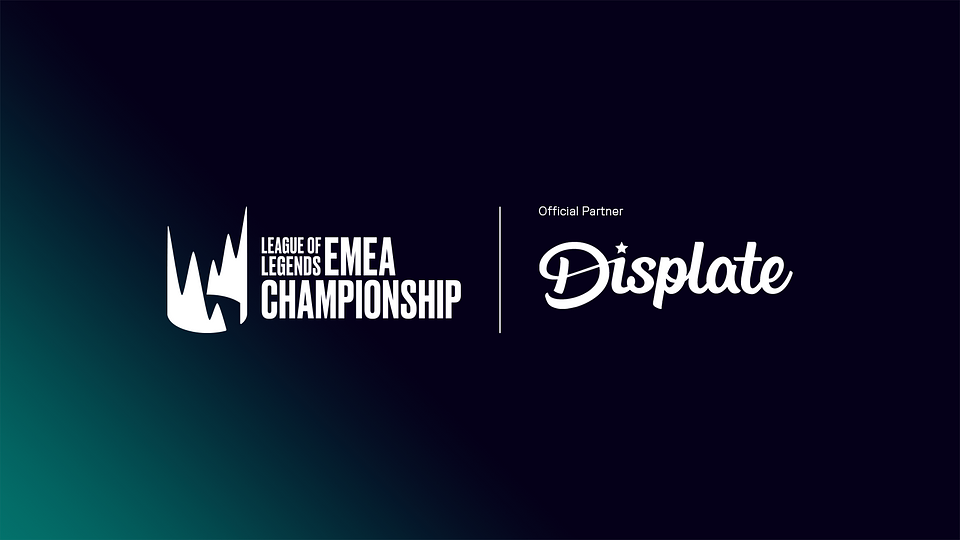 Since last year, Displate has continuously expanded its investments in esports, bringing our products to new players and fans worldwide. Today, we are thrilled to be kicking off 2023 with what may be our biggest move yet. Partnering with Riot Games and joining LEC is an exciting opportunity to work with a staple brand and esports leader on creating a new, unique experience for the global community.
said Mateusz Godala, CEO Displate
The partnership will see Displate receive broadcast integration for the LEC Global Feed & activities, as well as for Spain, France and Germany. Displate will also be featured on the in-game sponsorship rotation, appearing in each match during the LEC.
We're so excited for Displate to join us as an official sponsor for the LEC in 2023. Displate's high-quality products will help us bring the amazing art of League of Legends to LEC fans across the globe and we can't wait to see the evolution of this partnership over the next year.
said Eva Suarez, Head of Esports Partnerships EMEA.
Displate has become a household name for gamers and pop culture enthusiasts the world over, with a growing list of partners which already includes Star Wars, Marvel, DC, Blizzard, Bethesda, and many others. Joining forces with the LEC and Riot Games is just another reason for the fans to enter their collectible multiverse.
About Post Author