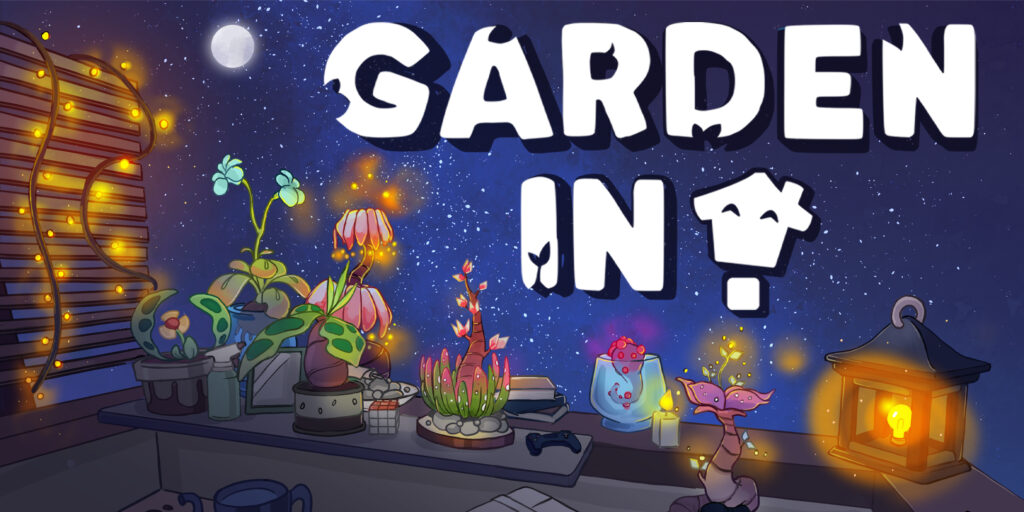 Italian developed gardening simulator Garden In! arrives with greenhouses full of seedlings and plants to satisfy your greenthumb cravings – on PC today!
Today, Italian developer Dramatic Iceberg and Finnish publisher Bonus Stage Publishing are very excited to finally open the doors to your own dream gardens full of cuteness and warmth in the form of their latest endeavour, the wholesome garden sandbox simulator Garden In! 
The games designer Tommaso Verde is already teasing the players with content to come after the release: "Now that our whole team has been working with the game for a long time, we're excited to see all the gardens blooming soon around the world. We are nowadays good at exploring the world of plants and the whole team is constantly pushing for new plants and designs, so Garden In!'s community will soon see a lot of updates as well!"
Garden In! is published by Finnish Bonus Stage Publishing, and the title is their first cosy game to come out. "It has been great to work with Dramatic Iceberg's talented team and to see how the game has evolved from what we first saw to a full and finished quality product. We are seeing a great demand for cosier games on PC, and we're lucky to have an investor with a like-minded world view working with Garden In!" says Sami Mikkola about the partnership with the developers and the games investor Double Jump Capital.
The game is out on Steam, Epic Games Store, and GOG.com today, January 26th at 2PM CET. The price is 9.99 USD/EUR or 7.99 GBP, and to celebrate the release there will be a discount of 10% for the first 7 days, until February 1st.
The game will be available in English, Italian, German, French, Spanish, Portuguese, Chinese, Japanese and Korean
Release for other platforms are in the planning and should happen in the near future.
Garden In! on Steam: https://store.steampowered.com/app/1953860/Garden_In/
Garden In! on GOG.com: https://www.gog.com/en/game/garden_in
Garden In! on Epic Games Store: https://store.epicgames.com/en-US/p/garden-in-671c44
About Dramatic Iceberg
Founded by a group of friends making games inside a garage, Dramatic Iceberg is a small game development studio based in Turin, Italy. Driven by a long lasting passion for video games, with a touch of ambition, we work to create and share entertaining games, like the ones we used to play and love.
About Bonus Stage Publishing
Bonus Stage is a Finnish indie game label full of love for indie developers making games of their dreams. Our way of working is made of the statement and promise to always be one of the good guys for studios and games of all kinds.
About Post Author