Celebrate Pride 2022 Across and Beyond Runeterra!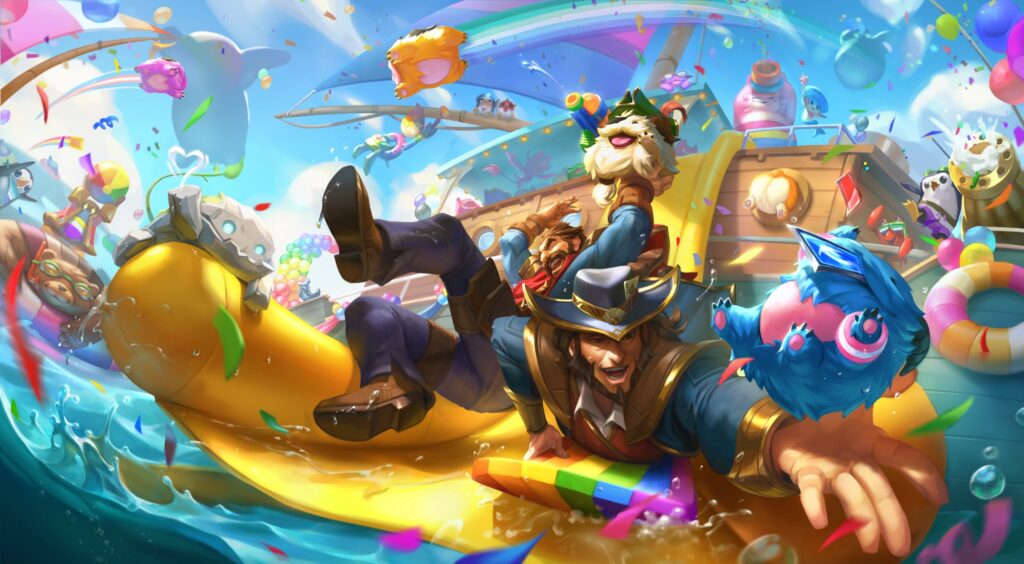 2022 marks our seventh year supporting LGBTQIA+ (Lesbian, Gay, Bisexual, Trans, Queer and/or Questioning, Intersex, Asexual, Plus the rest!) folks and allies at Riot Games. This year we're continuing our prideful celebrations with new, free content across all Riot games!
Below we're getting into how, when, and where you can claim this year's Pride content, but if you're looking to find out more about what Pride means at Riot Games check out our article on it here.
Alright, there's a lot to get into, and a lot to be proud about, so let's dive into all the ways you can support Pride across our games starting early June! First up, League of Legends!
League of Legends:
What: New Pride icons join the roster! You can pick each of these up for 1 Blue Essence a pop! Check out the list here: Prismatic Pengu Icon, Cotton Candy Pengu Icon, Galactic Pengu Icon, Sunset Pengu Icon, Twilight Pengu Icon, Primary Pengu Icon, Sherbert Pengu Icon, Mint Pengu Icon.
By equipping these prideful icons you'll be able to activate homeguard trails that celebrate the diversity of the LGTBQIA+ community! The homeguard trails will be active until the end of June. While seven are returning from prior Pride festivities, we've got a new trail entering the mix that's as minty fresh as its color palette. We also have three new emotes, one of which is animated, another of which alludes to love in the cards.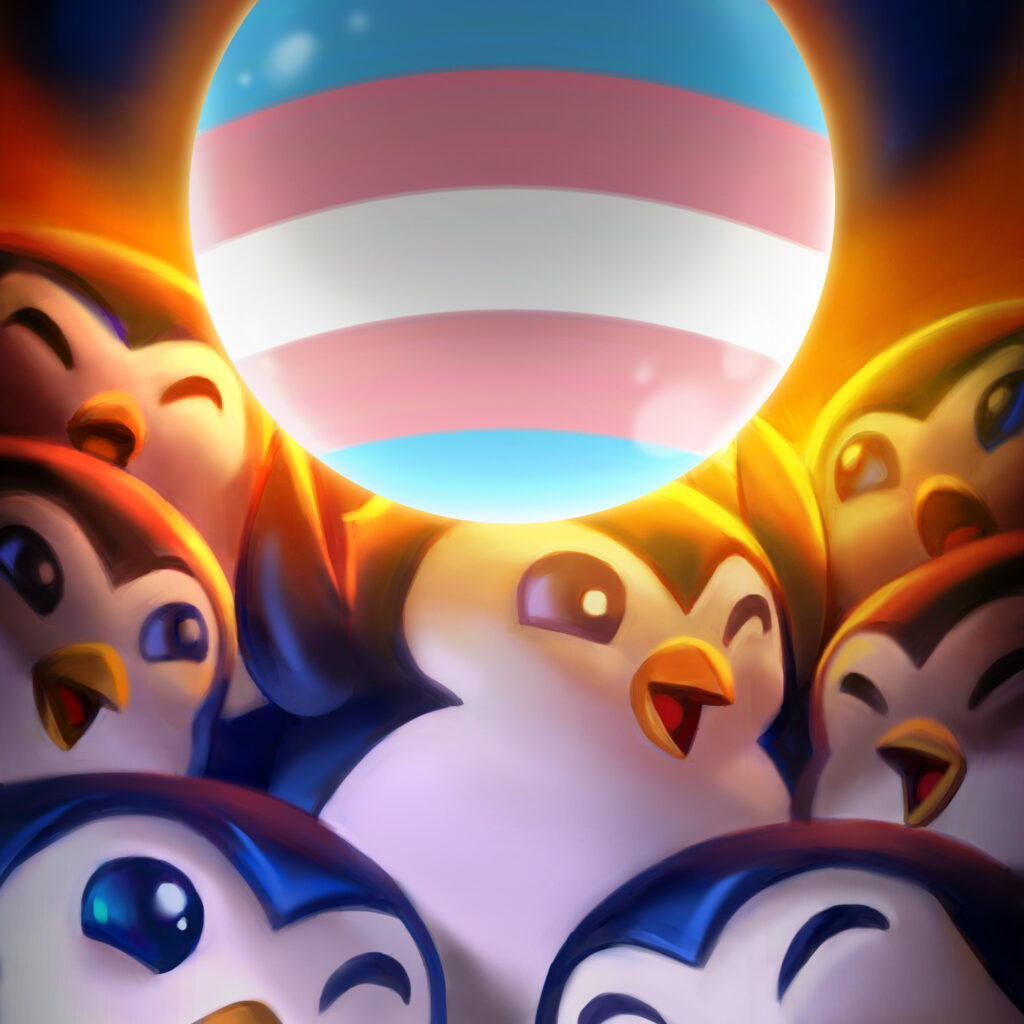 How and When: You can unlock the Pride 2022 emotes through Missions that'll pop up in your client starting June first! You'll only have till the end of June to complete these missions, so plan wisely around the Diana/Leona themed Pride party you neglected to invite me to.
Details Plz: Just by equipping our Pride icons you can alter your League of Legends profile background art with our new Pride art (see top of article). You may be noticing the presence of a certain Bilgewater duo across these emotes and missions—keep an eye peeled for a larger narrative beat for them hitting the deck soon.
Mission Name and Availability
Mission Requirements (Matchmade games only)
Reward
Pride 2022 – Priceless Plunder (Available 6/1)
Play one game in a premade group
OR
Earn 750 points from time spent playing and winning games
TF and Graves emote
AND
Rainbow poro emotes
Pride 2022 – The Big Score (Available 6/1)
Earn 40,000 Gold
OR
Earn 750 points from time spent playing and winning games
Animated Emote
Legends of Runeterra:
What: Pride is in the cards this year. Over at Legends of Runeterra that means there's a new card back, Guardian, emote, and icon. The icon is the same for Wild Rift, so check them out in the Wild Rift section!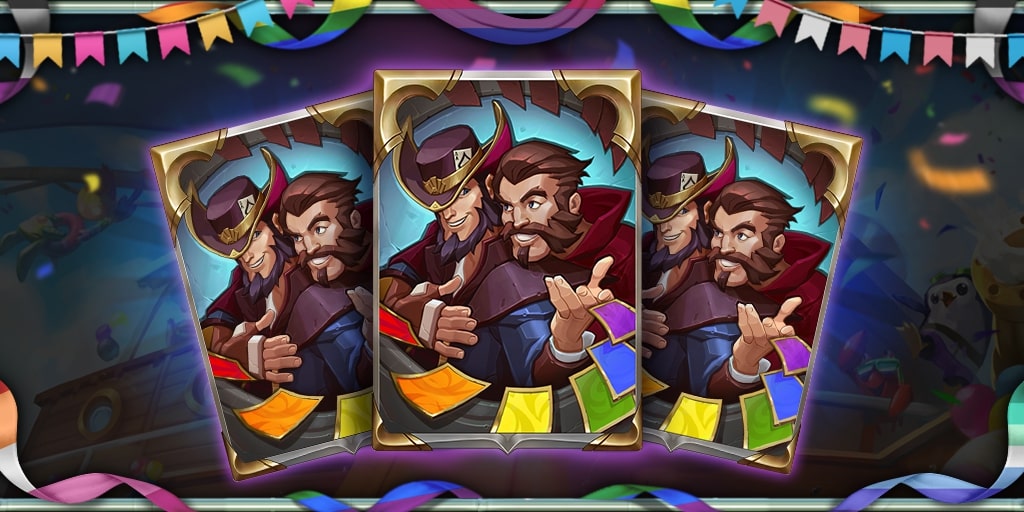 How and When: The cost of Pride—that's free baby! Pick up the Pride bundle in the store for 0 coins starting June 15th!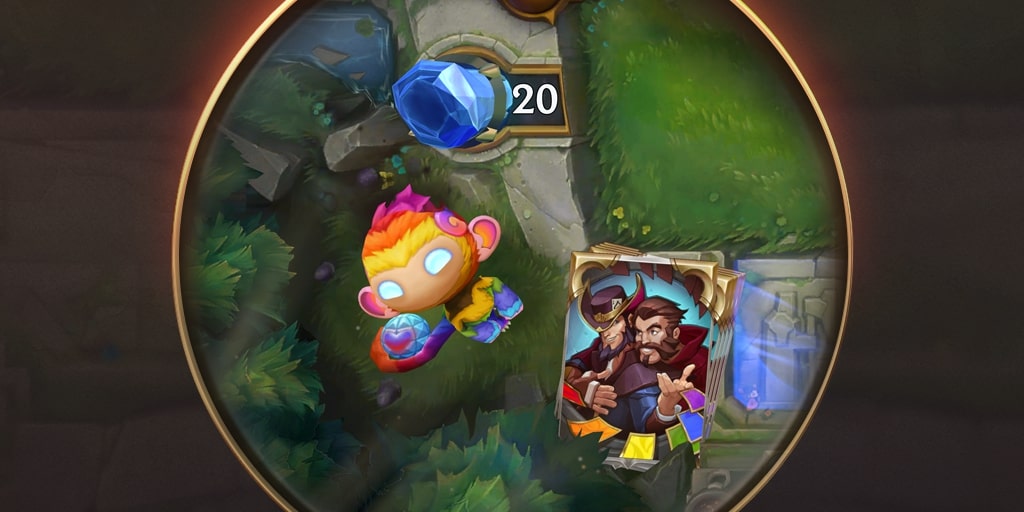 Details Plz: The Pride 2022 Bundle will be available until July 20th, so get it while you can!
Teamfight Tactics:
What: A brand new Pride boom comes to TFT, that alongside our other Pride booms, can be equipped to show your LGBTQIA+ pride, but also your pride in winning each round! Check out our Pride booms: Mint Boom (video below), Rose Quartz Boom, Sapphire Boom, Catseye Boom, Obsidian Boom, Tanzanite Boom, Citrine Boom, Rainbow Boom
How and When: The new Pride booms drop in patch 12.10, via a new mission, Tacticians Stand United. It's a pretty easy mission, simply play 2 games of TFT (standard queues), or play 1 game of Double Up! Just be sure to do so before June 30th!
Details Plz: I'll use this time to remind you that equipping any of the Pride Icons (shown above in the League of Legends section) will give your Tactician the correlating Pride trail to swoop in on your preferred item from Carousel in style!
Wild Rift:
What: Taking Pride on the go? Wild Rift is too, via a new emote, a new icon (Aquamarine Poro) and a temporary trail (Rainbow Lane)! And if you missed out on Pride last year—just know that we missed you too, but also know that you can get the 7 Poro Icons from the 2021 Pride event by completing the first of Wild Rift's two Pride missions.
How and When: Pride wilds out on the mobile Rift, starting June 1st and ending June 22nd, with two missions to show your support!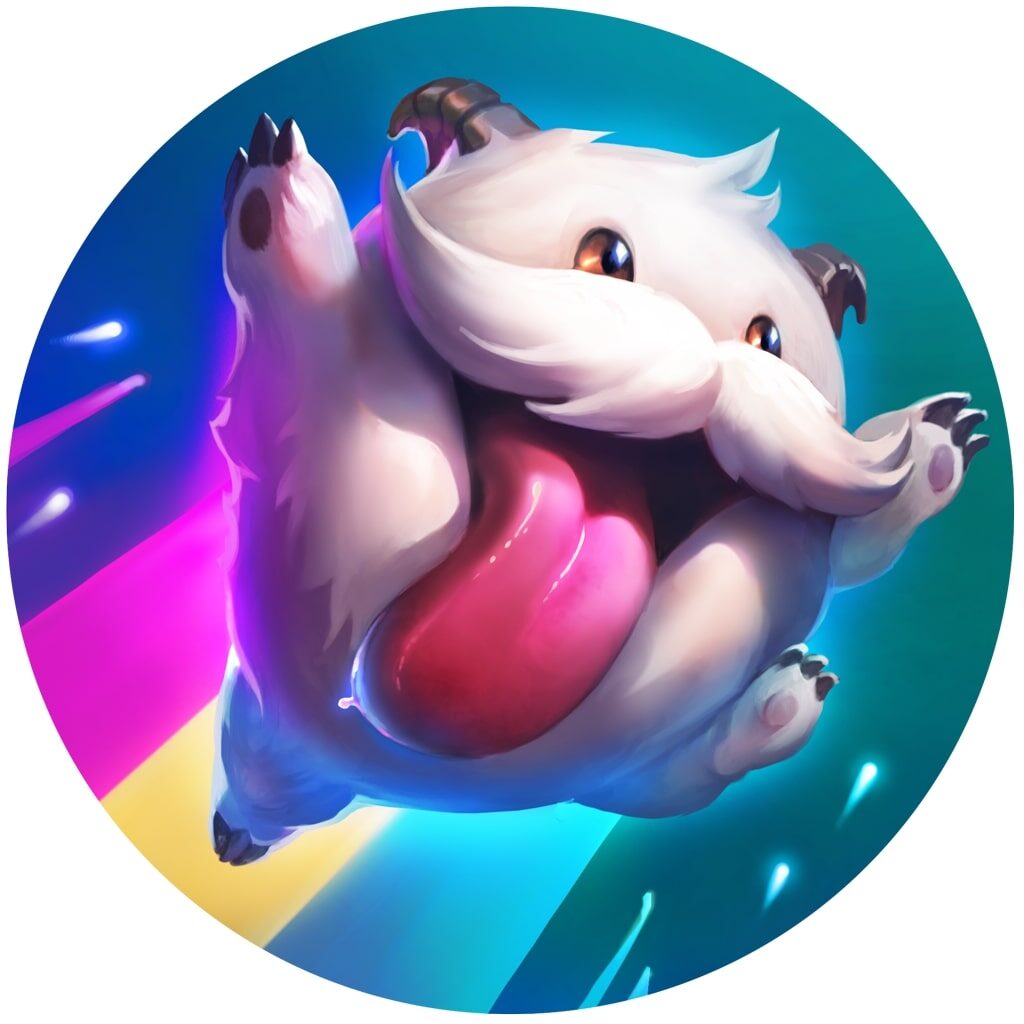 Details Plz: Here are the 2 missions of this event:
Mission Name
Mission Requirements
Reward
We Win Together
Play 1 game
1 New Icon (Aquamarine Poro)
1 Temporary Trail (Rainbow Lane)
AND
The 7 Icons from Pride 2021 if not already owned
United We Play
Play 10 games with either a Pride icon or the homeguard trail equipped
Emote selection chest – pick between the Pride 2021 Emote or the Pride 2022 Emote
Whether you're rushing to the defense with rainbow homeguards, watching cinematics with mono-Shurima, zipping across the Convergence, or just being a great ally, on behalf of us at Riot Games, have a terrific Pride!
About Post Author