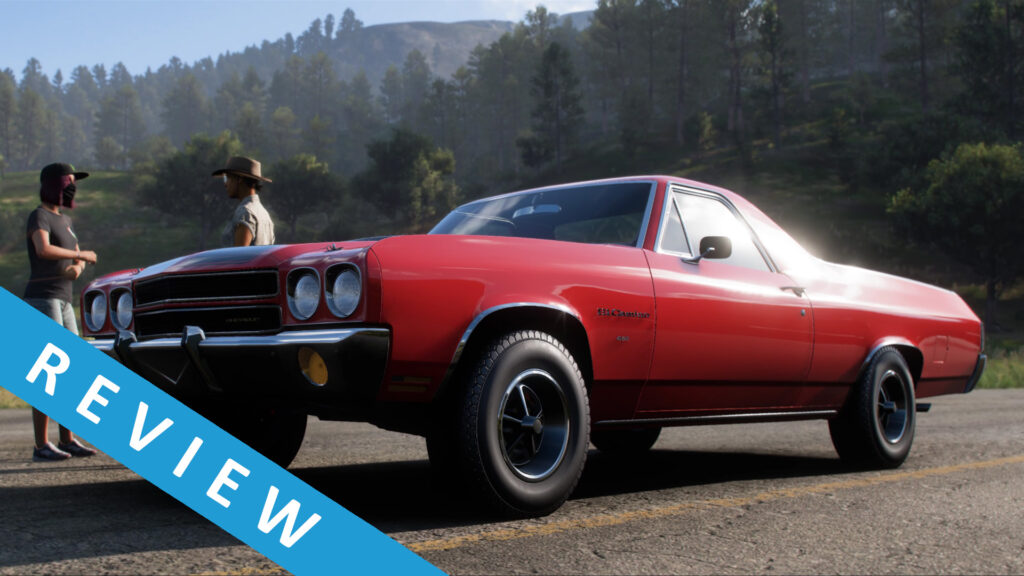 In the fifth part of the Horizon series, we get to experience a fictional Mexico. From sandy beaches to the tropical jungle. We visit volcanoes and see a piece of Mexico's history. We again get a gigantic amount of cars of different designs. Jeeps, trucks, veteran cars, new cars, and cars that only exist in the imagination. With so many cars, there is also a great variety of roads. Everything from wide highways that never seem to stop to winding gravel roads through the jungle. Just as the roads and views change, so does the day and the weather. It happens several times that I stop and just enjoy how beautiful the game is.
We currently have quite high expectations or should I say requirements for how the cars look and feel in a game in the triple-A category. The details in horizon5 are certainly not missing. In Forzavista you can open the hood, step into the car, turn on and off lights, etc., for a car enthusiast this is the dream. Over 580 cars, which is about a hundred more than in the Forza Horizon 4. Playground Games and Microsoft Studios have here succeeded with the feat of creating a car lover's sandbox but also put in a campaign, expeditions and shorter adventures called stories. The latter is quite nice because here they have chosen to tell a little deeper background to the cars and their history. I like that it is a game experience connected to it so that it is not a movie only but an actual game mode where you are a part of the story. How you choose to play is up to you but one thing is for sure you have many hours ahead and you want to unlock everything. The positive here is that you can continue the game wherever and the path you choose is entirely up to you at which end you start.
Even if you play through the game and unlock everything, we can expect a lot of DLCs. Another way to extend the life of Forza Horizon 5 is EventLab which is created for the community and creators. here everyone can contribute with their own race and alternative ways of playing. The world in Horizon 5 is more powerful and larger than before, in fact, 1.5 times larger and contains 11 different biospheres. everything from agricultural land, and big cities to small villages. there are so many things to discover that the racing itself sometimes ends up completely on the sidelines. Something that is also worth mentioning is that they have actually worked with original music from musicians with a background in Mexico and both voice acting games and works of art come from Mexico.
Forza Horizon 5 System Requirements
Forza Horizon 5 Minimum System Requirements
CPU : Intel i5-4460 / AMD Ryzen 3 1200
RAM : 8GB RAM
GPU / Video Card : Nvidia GeForce GTX 970 / AMD Radeon RX 470
Storage : 110 GB HDD space
Operating System : Windows 10 version 15063.0 or later (64-bit)
Forza Horizon 5 Recommended System Requirements
CPU : Intel i5-8400 / AMD Ryzen 5 1500X
RAM : 16 GB RAM
GPU / Video Card : GeForce GTX 1070 / AMD Radeon RX 590
Storage : 110 GB SSD space
Operating System : Windows 10 version 15063.0 or later (64-bit)
Forza Horizon 5 Ideal Spec System Requirements
CPU : Intel i7-10700K / AMD Ryzen 7 3800XT
RAM : 16 GB RAM
GPU / Video Card : GeForce RTX 3080 / AMD Radeon RX 6800 XT
Storage : 110 GB SSD space
Operating System : Windows 10 version 15063.0 or later (64-bit)
About Post Author