Xbox Partner Preview: Every Announcement and Trailer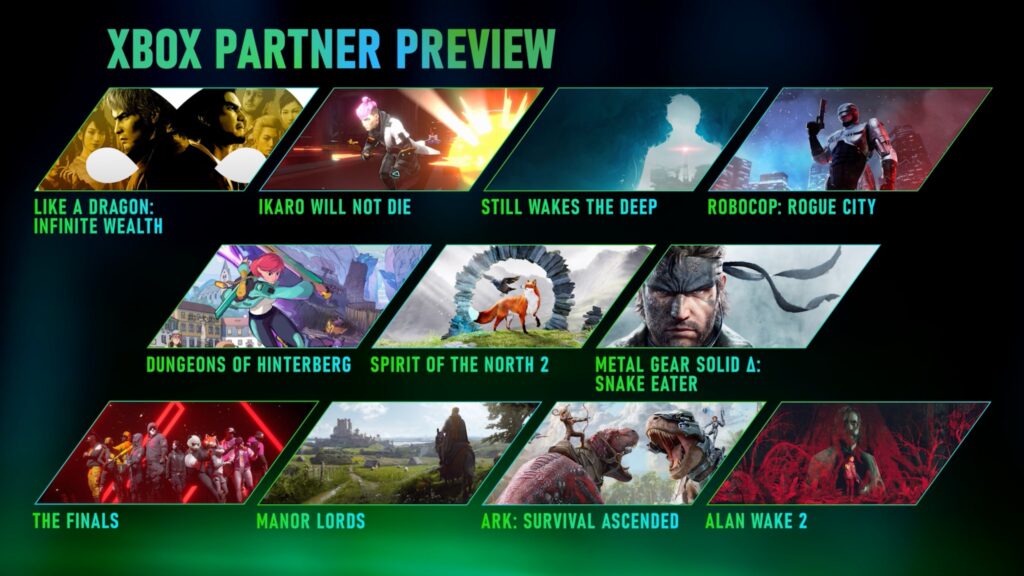 In this presentation, we were treated to a showcase of some incredible content from various third-party partners, including the likes of Ryu Ga Gotoku Studio, Remedy Entertainment, and Studio Wildcard. The event featured an extensive lineup of trailers and new gameplay footage, which I'll now recap for you.
First off, we were given an exciting first look at the upcoming Metal Gear Solid Delta: Snake Eater, and it was all shown in-engine, which added a lot of depth and anticipation to the game. Metal Gear Solid fans, this is something to keep an eye on!
Next, we got a glimpse of the new Dondoko Island activity for Like a Dragon: Infinite Wealth. This expansion promises to bring fresh and engaging content to an already beloved title, and it's something fans of the game will undoubtedly be looking forward to.
But the surprises didn't end there. We were also treated to the first gameplay footage of the upcoming title Ark: Survival Ascended. This game has been generating a lot of buzz, and seeing the gameplay in action was truly captivating. It looks like an exciting addition to the Ark franchise.
Metal Gear Solid Δ: Snake Eater First In-Engine Look
Alan Wake 2: New Gameplay Reveals the Terror That Awaits
First Gameplay Footage Reveal for Ark: Survival Ascended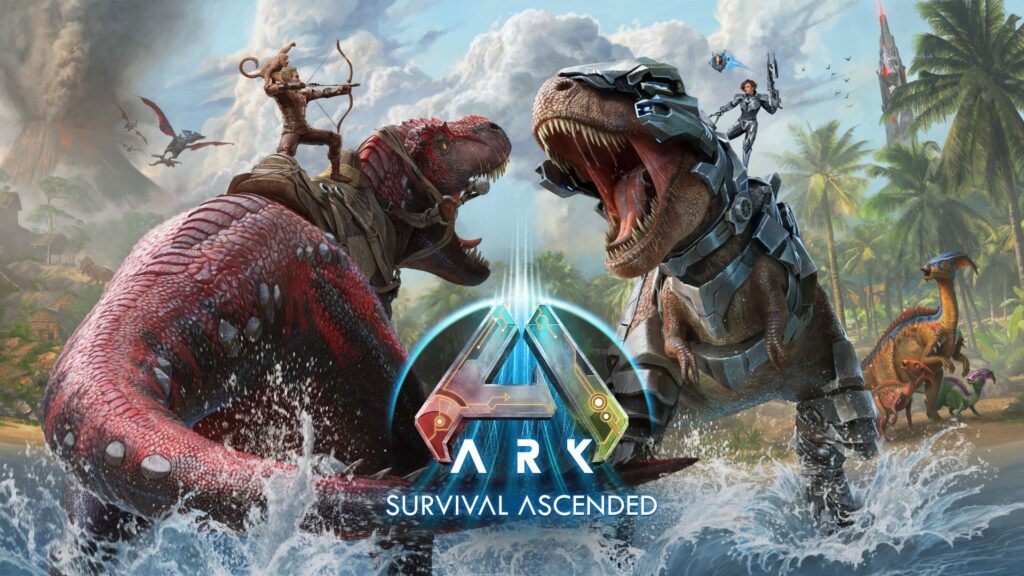 The highly anticipated remake Ark: Survival Ascended made an appearance, showcasing the massive amount of work that has gone into this next-gen evolution with cross-platform modding, highly detailed realistic-looking environments, and fantastic looking dinosaurs using Unreal Engine 5! Check out Xbox Wire's coverage to learn more about the work being put into bringing Ark: Survival Ascended to Xbox Series X|S.
New Details on Ichiban Kasuga's Upcoming Adventure, Like a Dragon: Infinite Wealth
Still Wakes The Deep: A First-Hand Look at the Horror to Come
Manor Lords Reveals PC Game Pass Release Date
Ikaro: Will Not Die Announced With Action-packed Trailer
Spirit of the North 2: Prepare for Another Spirited Adventure
Infuse Studio announced and revealed a first look at their upcoming Spirit of the North 2, the surprise sequel to their gorgeous original adventure game. Here we see players take control of a new fox, alongside a new flying companion that will be tagging along on the adventure. Look for Spirit of the North 2 to arrive on Xbox Series X|S soon.
Return to Old Detroit in RoboCop: Rogue City
Teyon showed off new gameplay footage, including a new look at battle with the powerful ED-209, of the upcoming RoboCop: Rogue City, launching November 2 for Xbox Series X|S. From what we've seen, this is shaping up to be a truly faithful reproduction of the classic RoboCop we know and love. Check out Xbox Wire to learn how the studio's love for the film is at the heart of the game.
We Take a Tour of Dungeons of Hinterberg
Can You Make it to The Finals?
Embark Studios delivered a new, action-packed look at their upcoming team-based competitive shooter, The Finals. This free-to-play game is centered around virtual arenas featuring some incredible-looking destruction physics that will be sure to make every match a spectacle you don't want to miss. Look for more information in the coming year – the closed beta kicks off for Xbox on October 26.
About Post Author