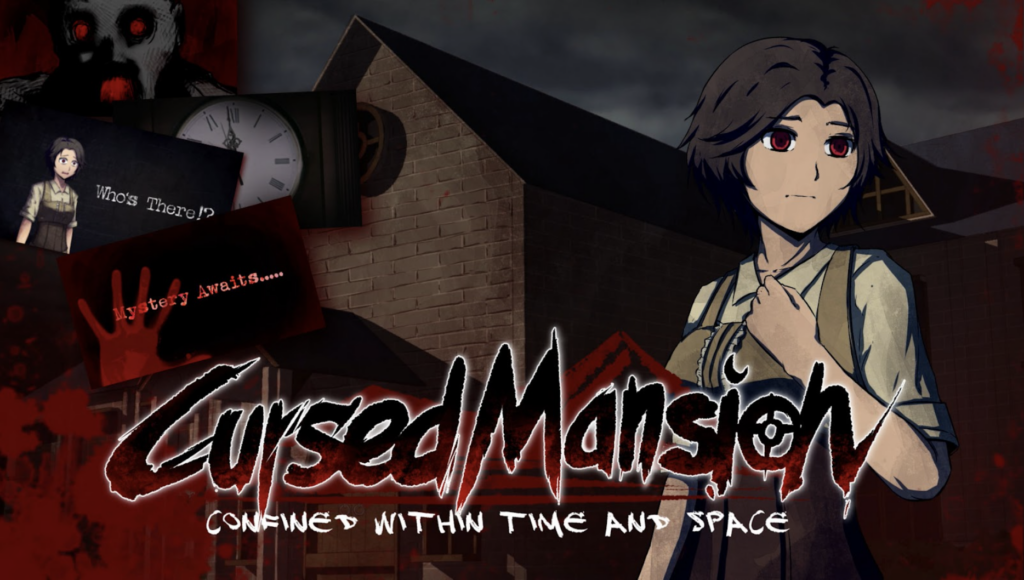 Upcoming classic horror RPG will take you on a scary journey as you have to get out of the Cursed Mansion!
Something scary is coming up. Imagine you get locked in a huge house and have to figure out how to escape, because if you don't – you will never, ever get out again. Something sinister happened here. But what? Danger and death lurks around every corner. The mansion is one big riddle and only you can solve it.
Soon it's time to leave your comfort zone and take your first steps in the Cursed Mansion. Experience RPG 2D top down with creepy horror. Full of an eerie atmosphere which leaves you with goosebumps.
The clock goes tik-tok, tok-tik, tik-tok. What does time mean?
And there's more despair. There's no release date yet. We need patience, which is not easy with the teaser trailer that has been released!
Cursed Mansion is being developed by Dragon Emperors and published by UpointGames with support from Telkom Group and Melon Indonesia.
Since April 2021 fans have had the opportunity to try out the early alpha version of Cursed Mansion: Confined Within Time and Space. Great player feedback has supported the further development which is looking very promising. More information about the full release of the title will be announced in the near future.
Remember to wishlist Cursed Mansion on Steam: https://store.steampowered.com/app/967120/Cursed_Mansion/
About Dragon Emperors
Dragon Emperors is a video game developer founded in March 2021 from Bandung, Indonesia. Their focus is on making RPG video games, from action adventure to survival horror. Dragon Emperors is supported by the Indonesian Incubator program which empowers game Indonesian game developers to develop game content favoured by both the domestic and global game markets. Link to Dragon Emperors: https://dragonemperors.com
About Post Author