VALORANT EPISODE 7, ACT III 2023 HORIZONS EVENT PASS DEV QUOTE SHEET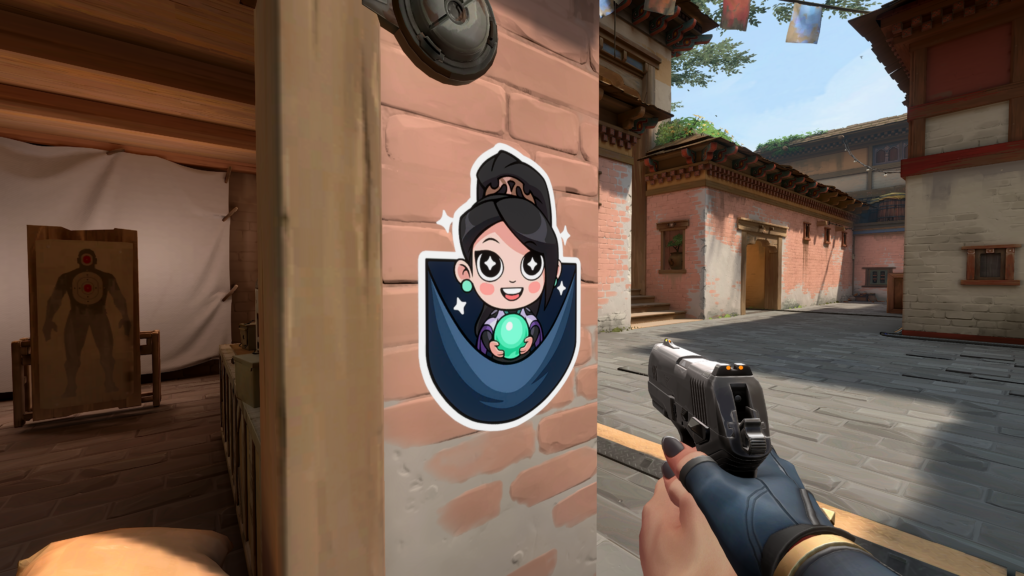 What were your goals when designing the Horizons Event Pass?
ANSWER: When designing this Horizons Event Pass, our primary goal was to
warmly welcome the vibrant Chinese community into our global player base.
Through symbolic elements in this Pass, we aimed to not only extend our
greetings to Chinese players but also to strengthen the bonds of unity and
appreciation across our diverse and expanding community.
Mingxi Zou, Game Producer

What is the inspiration behind this event pass?
ANSWER: The Horizons Event Pass is inspired by our desire to welcome
Chinese players into the VALORANT family. We used symbols like the cute
Pocket Sage spray, a Chinese knot for good luck, and a player card showing
Sage's welcoming gesture to represent this unity and celebration of diverse
cultures.
Mingxi Zou, Game Producer
FACT SHEET – HORIZONS EVENT PASS

Product Description
The Horizons Event Pass is inspired by our desire to welcome Chinese players into the
VALORANT family. Through symbolic elements in this Pass, we aimed to not only extend our
greetings to Chinese players but also to strengthen the bonds of unity and appreciation across
our diverse and expanding community. We used symbols like the cute Pocket Sage spray, a
Chinese knot for good luck, and a player card showing Sage's welcoming gesture to represent
this unity and celebration of diverse cultures.

Thematic Goals
Welcoming, Global Community, Cultural, Celebration
Key Features
Event Pass
● Price: Free
○ Welcome Title
○ United Title
○ Good Luck Knot Gun Buddy
○ Pocket Sage Spray
○ A Warm Welcome Card
Developer/Publisher: Riot Games
Release Date: October 31, 2023
About Post Author