Time To Get Lit With Roccat's Stunning Magma Mini 60% RGB Gaming Keyboard – Available Now In Sweden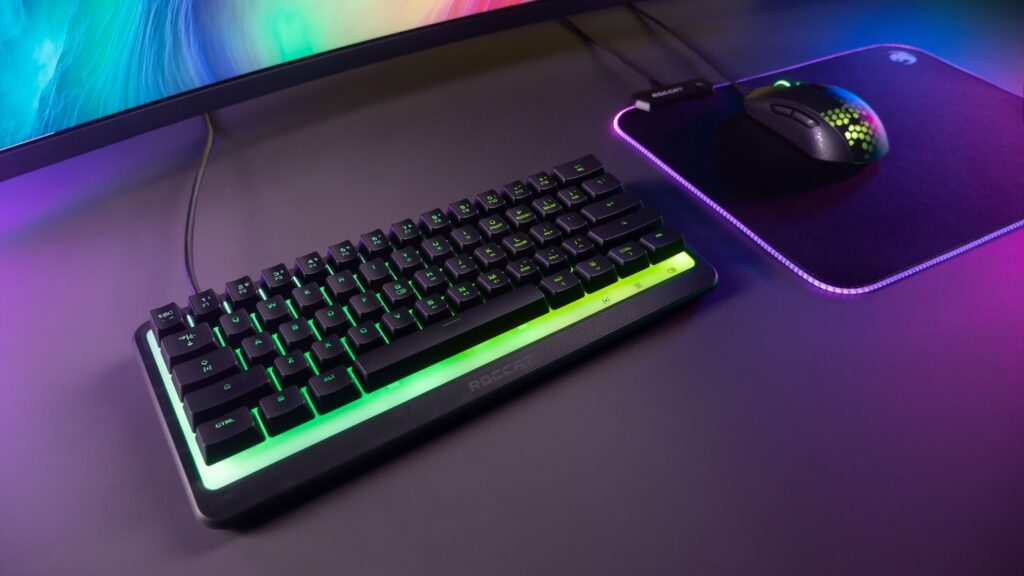 ROCCAT's Magma Mini Combines Responsive Performance with Stunning RGB Lighting in a Compact 60% Footprint for an Attractive €49.99 MSRP
ROCCAT, the award-winning PC peripherals brand from best-selling gaming headset and accessories maker Turtle Beach Corporation (Nasdaq: HEAR), today announced its new Magma Mini 60% Gaming Keyboard has launched. The Magma Minicombines responsive membrane switches, performance features, and durability into a compact 60% form factor. Magma Mini's top plate is fully illuminated with five programmable zones showcasing ROCCAT's stunning AIMO RGB lighting. Magma Mini was also designed with top durability in mind and is IP33-rated against water and dust. The Magma Mini is available now at www.ROCCAT.com and participating retailers in Sweden for just €49.99 MSRP.
"ROCCAT's Magma Mini is the perfect choice for PC gamers wanting to add stunning RGB lighting to their setup at an attractive price," said Juergen Stark, Chairman and CEO, Turtle Beach Corporation. "ROCCAT's Magma and Magma Mini products redefine what gamers should expect in modern membrane keyboards in terms of performance, and they push the boundaries even further with RGB lighting that instantly upgrades any desktop."
The Magma Mini 60% Gaming Keyboard has a translucent top plate featuring 10 LED backlights and five programmable RGB zones. ROCCAT's AIMO lighting lets gamers enjoy a vivid and immersive experience with 16.8 million RGB color options, and syncs with other AIMO-enabled ROCCAT products to create a stunning PC gaming station.
The Magma Mini has responsive membrane keys with a fast, midway actuation point. ROCCAT's EasyShift[+] technology provides expanded key functionality, and anti-ghosting technology ensures gamers can press up to 20 keys simultaneously in the heat of battle, and they'll all register as intended. Additionally, the Magma Mini's power cable connects on the left side of the keyboard, making it perfect for gamers who play with their keyboard tilted, leaving more room for larger mouse movements.
For more information on the latest ROCCAT PC gaming products and accessories, visit ROCCAT.com and be sure to follow ROCCAT on TikTok, Twitter, Instagram, Facebook, and YouTube.
About Post Author