Shroud reveals his own brand game — Project Astrid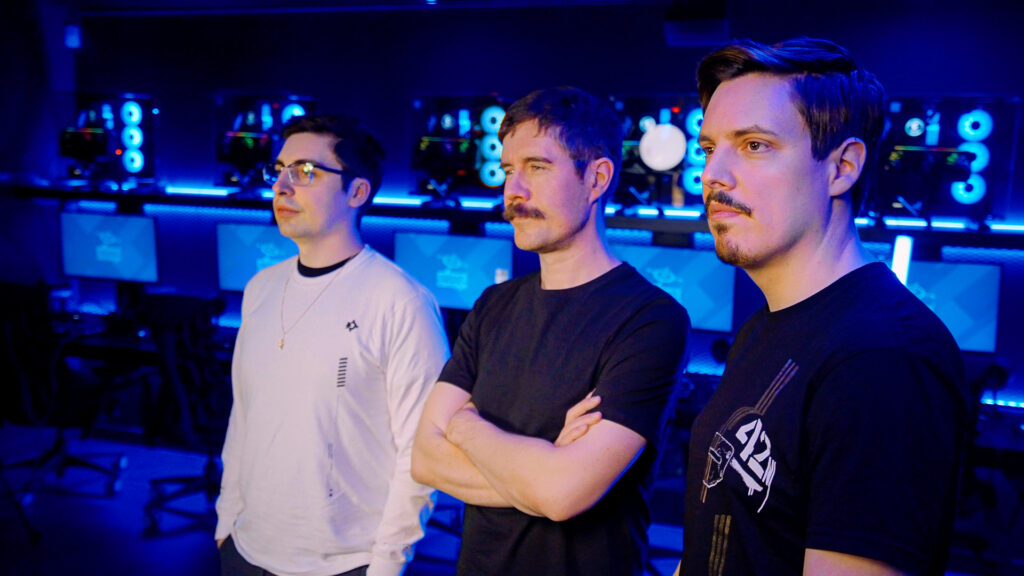 After teasing the biggest announcement of his career, Michael "shroud" Grzesiek has officially unveiled his new game, Project Astrid. The former Counter-Strike professional is joined by Chris "Sacriel" Ball as executive creators of the freshly revealed AAA open-world survival game.
The game is being developed by Splash Damage, which will utilize shroud and Sacriel's "experience as players, streamers, subject matter experts, and community builders and leaders," to help design the game according to the official announcement.
Being one of the biggest creators on Twitch, largely in part due to his insane mechanical ability in shooting games, the 28-year-old is somewhat of an expert in how a game should feel. In terms of joining Sacriel and the Splash Damage team, the bar is high. "We want to build the best survival game ever, and with Sacriel's brain and Splash Damage's team, I know we can do it," he said
Lance Winter, the creative director at Splash Damage, explained that "no one knows this genre better than [shroud and Sacriel] do." The team will be leaning on that knowledge and experience to provide "brand new insights into what fans and creators actually want from their gaming experiences."
This is what the game is being built on in order to hook players and keep them around.
Source: https://www.oneesports.gg/gaming/shroud-game-sacriel-new-project-astrid/
About Post Author