Running Fable, a multiplayer racer strategy game, is coming to Xbox and Nintendo Switch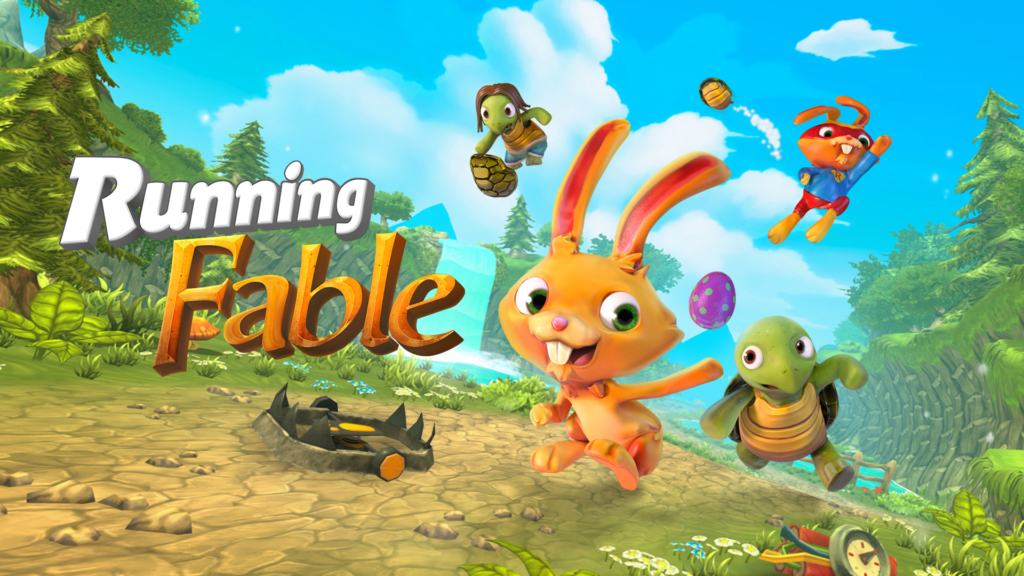 Challenge your friends and family by placing traps on the racetrack and battle against each other on vibrant levels.
Prepare for an adrenaline-fueled racing experience like no other. A fresh item placement mechanic in Running Fable enables the players to take the racing experience to new levels, as you can drastically change the racetrack by strategically placing obstacles and traps for your opponents. The game developers from Mexico, Seashell Studio, will soon release its thrilling online/offline multiplayer racing game for cross-platform gameplay.
Running Fable is a family friendly, party game for up to 10 players. Play online against other players, create a private room, or fill the empty spaces with bots – the more, the merrier. Running Fable was released on Steam on the 4th of November in 2022. Now Seashell Studio will soon launch it on Nintendo Switch, Xbox Series X|S and Xbox One which will enable cross-platform play and enhance competition and multiplayer experience even further.
"We are delighted to announce that Running Fable has emerged from the children's fable to become a multiplayer that will soon go beyond the online experience by making it cross-platform" – comments Rodrigo Cuadriello from Seashell Studio. "We hope you've warmed up, because only the fiercest runners will make it to the finish line!"

Check out the Running Fable trailer:
Running Fable gameplay features:
Real time item placement – strategically set items and traps all over the map. The other players won't be able to see your placements until the race starts! You can choose to place a trap in the land, water, air or even beneath a bush, drastically changing the racetrack.
Race to the trophy – Run, jump, Dodge, fly, and hare your way up to the trophy!
Trophy Points + Trap Points = Round Score – Build up your total score by reaching the goal as fast as possible, or by placing your traps cunningly. A mix of both is the key to celebrate victoriously!
Customizable characters – Up to 40 different customization options. Each player can dress up their characters with a great variety of hats, outfits, and taunt animations, even between each round within the online lobby!
About Seashell Studio
Seashell Studio is an independent game developer studio from Mexico that focuses on providing high-quality videogames and animated products which have already been recognized with outstanding awards. Back in 2020 they released Lunch a Palooza, their first game on Steam. More information about Seashell Studio can be found by visiting their website: https://www.seashellstudio.mx/
Join Seashell Studio on Discord and follow on social media: Facebook, Twitter, YouTube and Instagram.
About Post Author