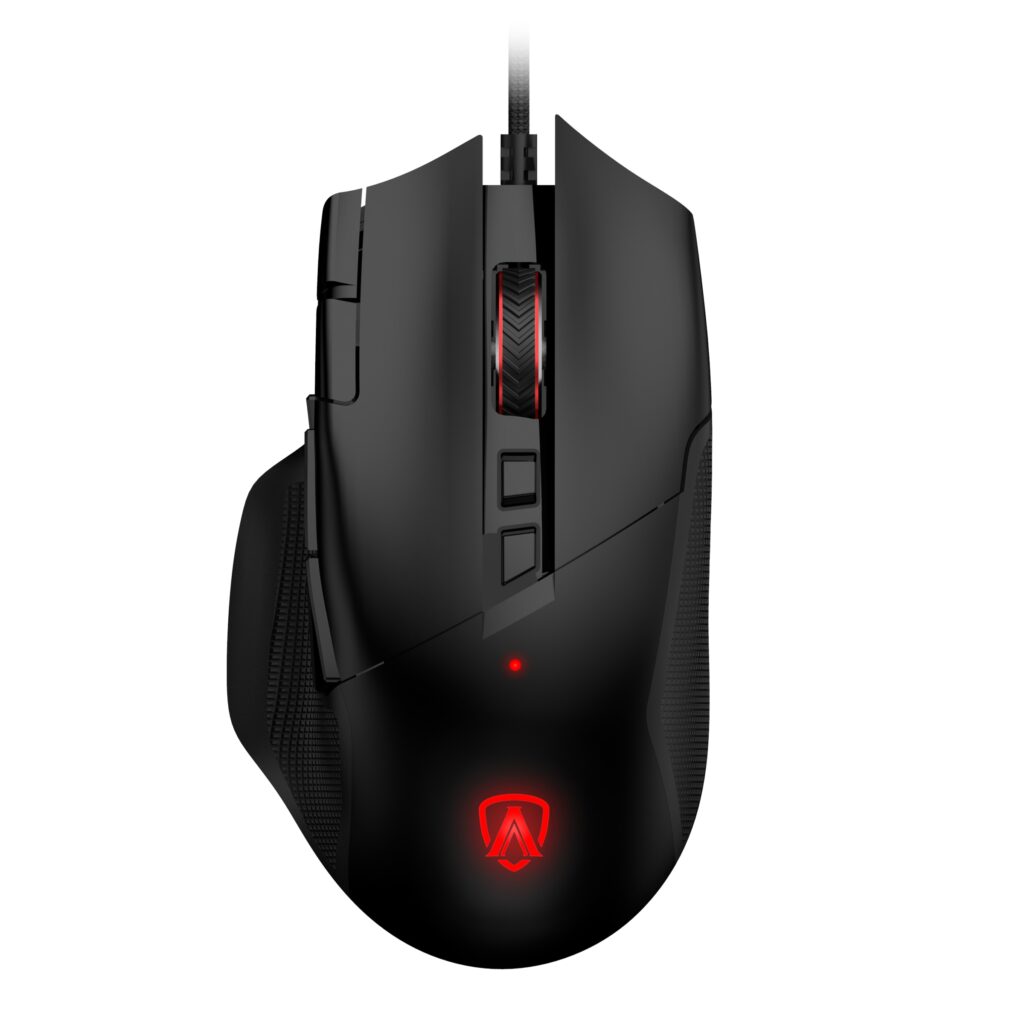 AGON by AOC launches high-performance AGM600 gaming mouse
one of the world's leading gaming monitor1 and IT accessories brands – launches the AGON AGM600
gaming mouse, especially for esports enthusiasts and hardcore gamers of
FPS and action titles. Featuring an ergonomic, comfortable design with a
textured thumb rest and grippy surface, 10 customizable buttons and RGB
integration, the AGM600 will be a coveted piece of kit for hardcore gamers to
frag their opponents with precision. The AGM600 mouse is also certified with
NVIDIA Reflex technology for ultimate responsiveness and low latency.
The AGON AGM600 gaming mouse by AGON by AOC is especially suited
for esports enthusiasts and hardcore gamers.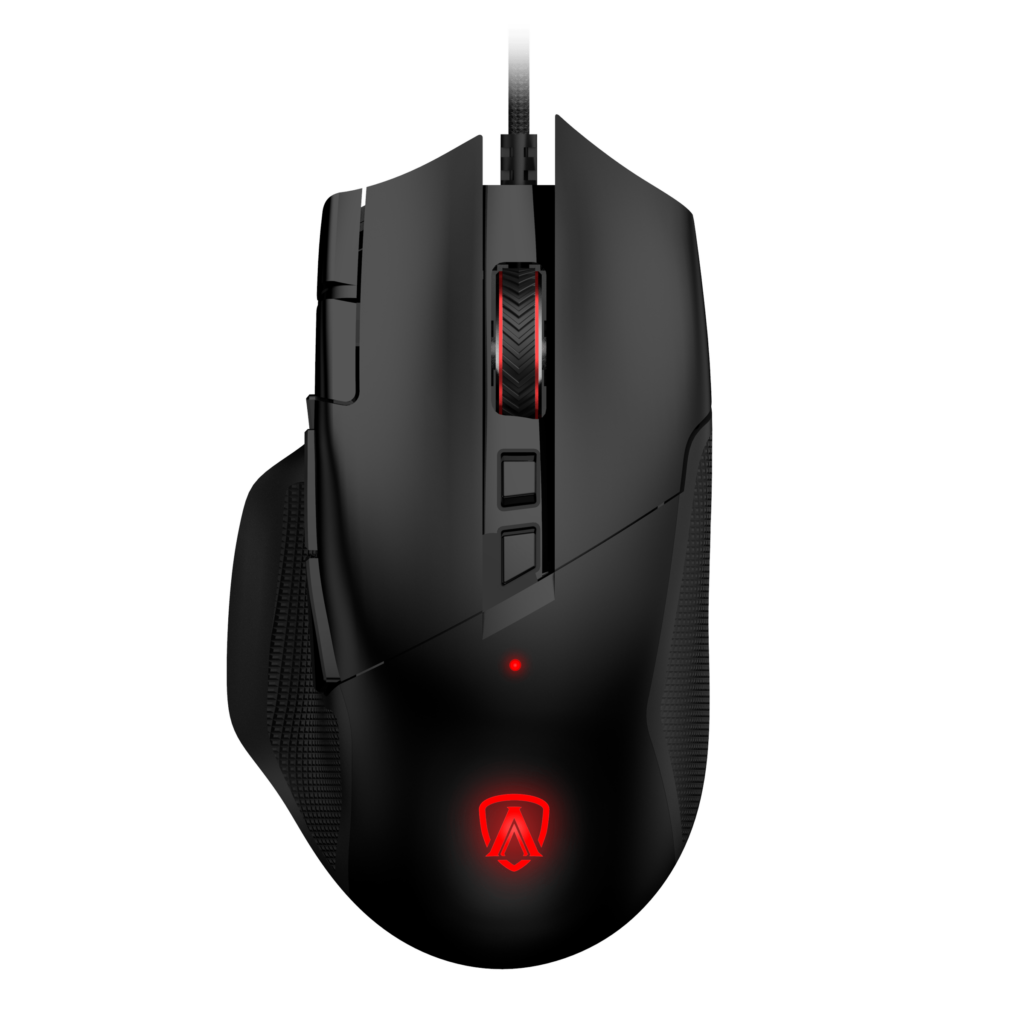 Pinpoint accuracy
Gamers consider mice to be their primary tool in beating their opponents in
competition. Their ideal mouse must endure harsh conditions and match
complex requirements. A good mouse for an esports gamer is akin to a
sword of a paladin. It should be ergonomic, durable, pin-sharp accurate, and
versatile for any occasion.

The new AGON AGM600 wired gaming mouse features a familiar and
proven sensor – the Pixart PMW3389 – supporting an excellent 16,000 dot
per inch resolution, 50 g acceleration, and 400 inches per second tracking
accuracy. This precise sensor is crucial for accurate, fast movement on
the desk/mouse mat without interruption or malfunction. With a 1 ms / 1000
Hz polling rate, the connection between the mouse and the game is as

continuous as possible. Equipped with exceptionally durable Kailh switches,
rated for 80 million clicks, and a metal scroll wheel, the AGM600 is built to
last.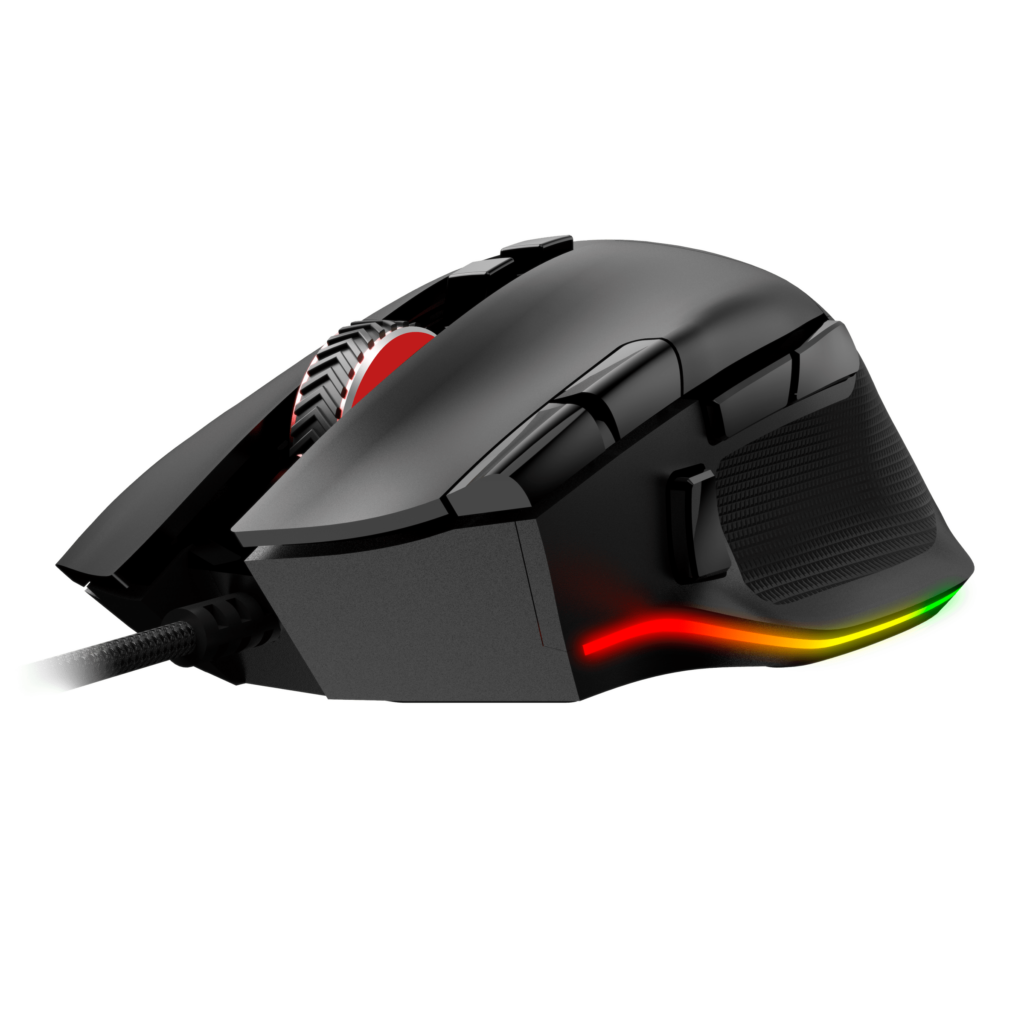 Thanks to its ergonomically arched shape, the AGM600 supports "palm" or
"claw" grip types for right-handed use. The skin-friendly matte UV-coated
protective layer ensures a comfortable feel to the user's hand, while dual injected silicone side panels ensure a secure grip to prevent the mouse from
slipping out of a gamer's hand during long gaming marathons on hot summer
nights. Teflon feet mats on the bottom of the AGM600 ensure that it is easily
maneuverable on different types of mouse mats or surfaces. As a lightweight
yet durable mouse, the AGM600 weighs ~115 g (without cable), just the ideal
amount to slide easily and remain precise in high-adrenaline situations. With
its 1.8 m braided cable for increased durability, the mouse is firmly connected
to the PC via USB.

The AGM600 also received the NVIDIA Reflex technology certification,
underlining its low latency and responsiveness. This also means that when it
is connected to a monitor with the NVIDIA Reflex Latency Analyzer tool, such
as the AGON PRO AG254FG or the AGON PRO AG274QG, it can
accurately display the total system latency for each component. In doing so,
gamers can identify bottlenecks in their systems and can make sure that they
compete at the lowest latency possible.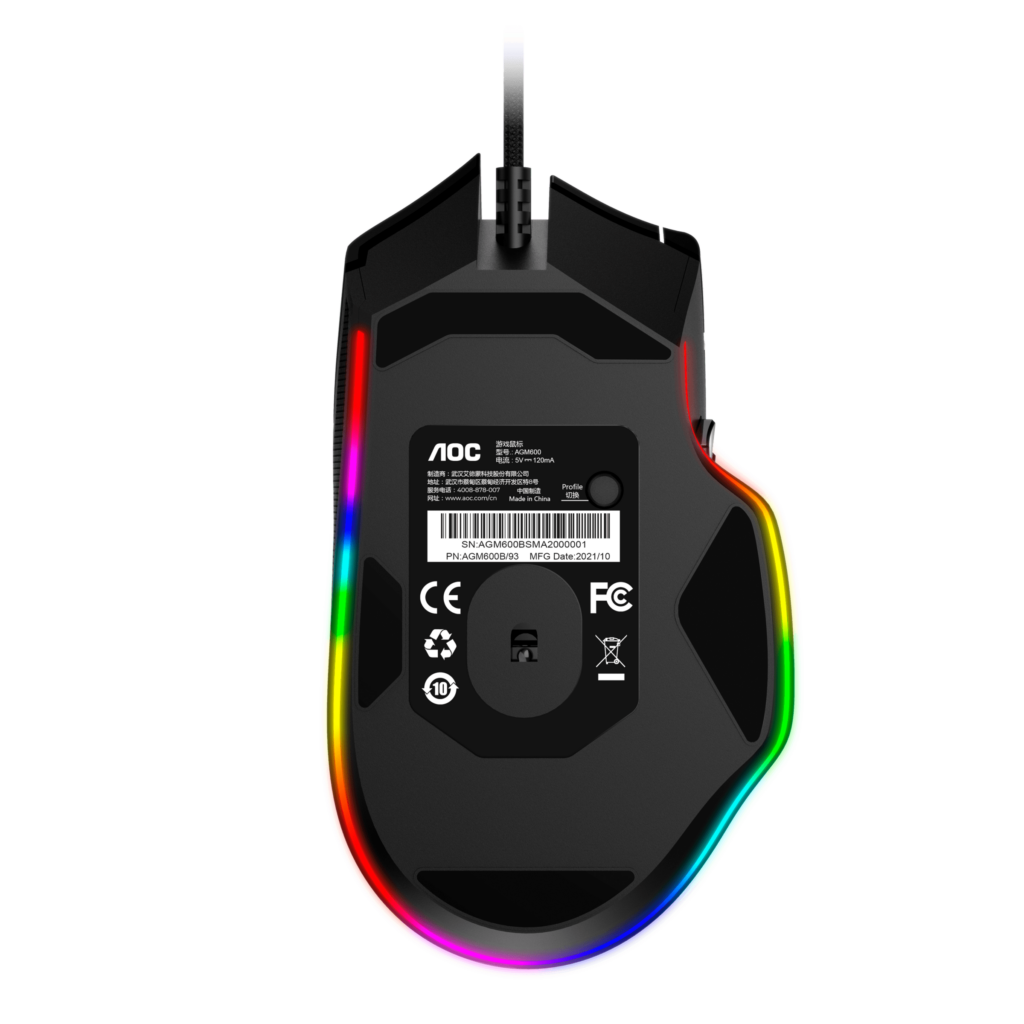 Show off your flair!
The AGM600 is equipped with a total of 10 customizable buttons. In addition
to the durable left/right mouse buttons, the mouse features a metal scroll
wheel/button, and three side buttons (forward/backward and sniper button),
which are easily accessible with the thumb. Furthermore, below the scroll
wheel, the AGM600 features two buttons to increase/decrease DPI easily, a
great feature when users need to reduce DPI for precision or increase DPI
to cover the whole display with their cursor easily. In combat, the dedicated
sniper button can be held down to shift DPI on the fly, perfect for pixel-perfect
sniping. Finally, the AGM600 features two additional buttons on the side of
the left mouse button, which allows users to adjust the volume on
the fly. All 10 buttons of the AGM600 are fully customizable.

A pro-gamer's primary mouse would not be complete if it could not be
individualized. The AGM600 offers extensive customization thanks to the GMenu software. AOC's comprehensive hub software G-Menu controls all
features of monitors, keyboards, headsets, mice, and other accessories,
providing total control over the AGM600. On its front surface, illuminating the
AGON logo and wrapping around its bottom side, the AGM600 features Light
FX RGB LEDs, which can be synchronized with selected AGON by AOC or
AOC Gaming products, enabling them to breathe/blink/wave in unison. The
RGB lights can also indicate the selected DPI setting.
The AGM600 can save two profiles onboard, making sure esports athletes
can use their individual settings in tournaments or esports events when they
are not allowed to install or use 3rd party software such as G-Menu.
About Post Author