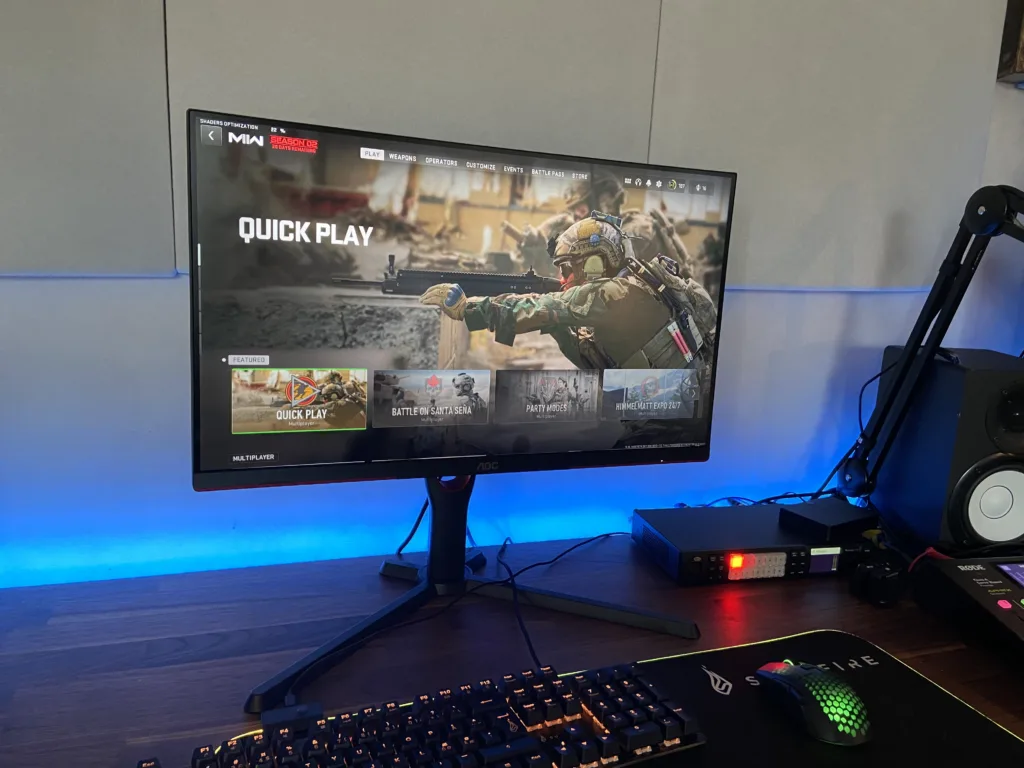 AOC Gaming 25G3ZM
The AOC Gaming monitor you described seems to be a suitable choice for esports and fast-paced gaming. With a refresh rate of 240Hz and a 1ms response time (GTG), it offers smooth and responsive gameplay, which is crucial for competitive gaming.
The monitor's specifications include a 24.5-inch Full HD display, which means it has a resolution of 1920×1080 pixels. It supports 240Hz refresh rate and provides connectivity options such as 2x HDMI 2.0, DisplayPort 1.2, and 1.4. These ports allow you to connect the monitor to various devices, making it suitable for both PC gaming and console gaming. The HDMI 2.0 ports also support 120Hz, which is beneficial for console gaming.
In terms of design, the monitor features an elegant look with red accents on the front and red lines at the back. It has a thin bezel on the sides and top, which helps create a more immersive gaming experience.
Considering the price, this monitor offers a good value, especially for esports enthusiasts. It is also relatively lightweight, partly due to the plastic feet, which reduces the overall weight of the monitor.
However, if you primarily play single-player games with a more casual style, this monitor may not be the best fit for you. The Full HD resolution might feel a bit outdated compared to larger monitors and higher resolutions like UHD (4K).
One aspect worth noting is that AOC's OSD (On-Screen Display) and menu system have been criticized for being complicated and not user-friendly. This could potentially be a drawback when it comes to adjusting settings or navigating the menu.
In conclusion, the AOC Gaming monitor you described is a solid choice for young PC gamers with esports aspirations. It offers fast and responsive performance at a reasonable price point. However, if you prefer larger monitors or higher resolutions, you may want to explore other options.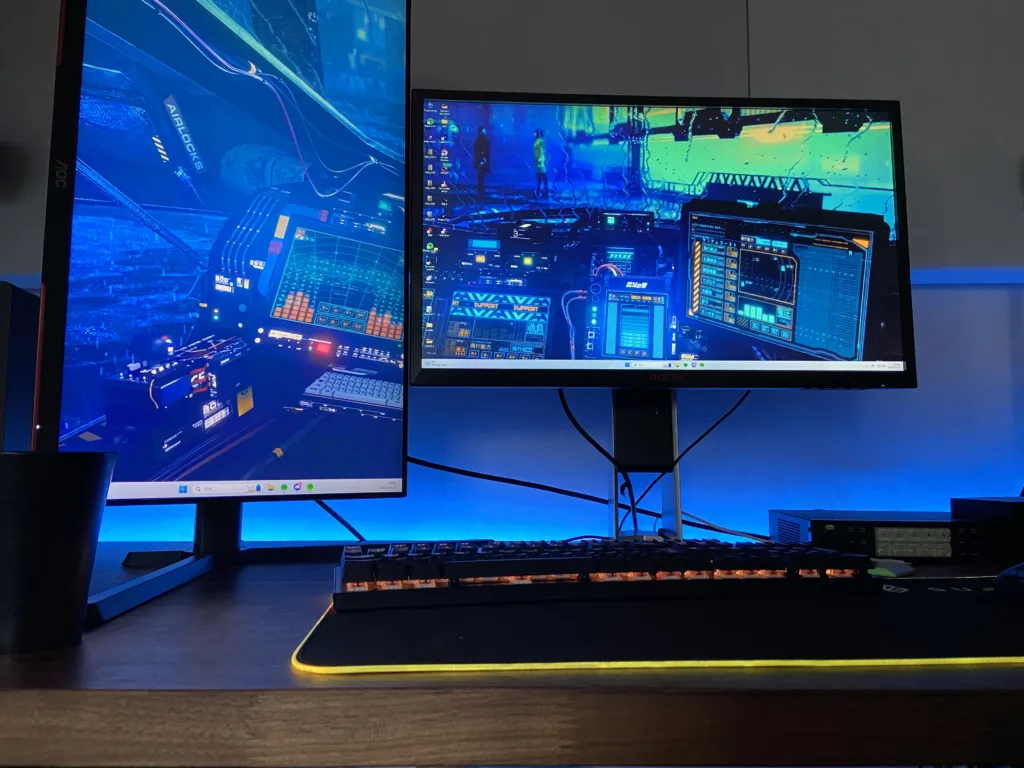 About Post Author