Molly Medusa: Queen of Spit kommer ut idag på Nintendo Switch. Spelet bjuder på en nypa ensamhet, en nypa gravitationslabyrinter och en nypa grekisk filosofi, och är vad den svenska spelutvecklaren Niklas Hallin har kokat ihop under se senaste sex åren, efter hans förra spel Yono and the Celestial Elephants.
Spelet finns på Nintendo eShop idag!
Burning Planet Digital stiger upp på scenen med den här releasen. Niklas gaddar ihop sig med sina musikkompisar, och formar en indiespels-publisher med punkattityd. 27 April, en vecka efter släppet, bjuder de på en häftig releasefest i Stockholm.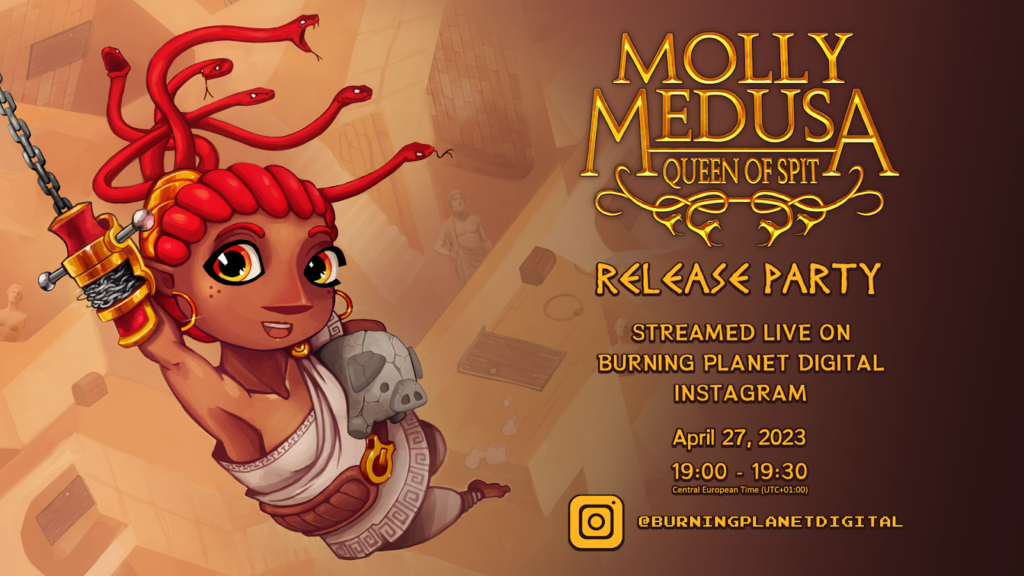 Om Burning Planet
Molly Medusas hårdrockssoundtrack kommer från Burning Planet. Vad som ursprungligen var "Burning Planet Music", ett musikproduktionsbolag för tv-spel, har nu utvecklats till en in-your-face, punkrock game publisher – "Burning Planet Digital". Som publisher arbetar vi med ett indiespel som om det vore ett band.

About Post Author