Riot announces new equity investment in "Arcane" Animation Studio Fortiche Production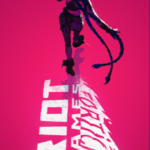 Companies Deepen Longtime Partnership as Riot Takes Significant, Non-Controlling Stake and Board Advisory Role
Los Angeles and Paris – March 14, 2022 — Riot Games, the developer and publisher known for League of Legends and the breakout animated series Arcane, and Fortiche Production, the animation studio behind Arcane and many League videos, today announced a new equity investment by Riot in Fortiche. Under the terms of the investment, which closed earlier this year, Riot now holds a significant non-controlling stake in Fortiche. Brian Wright (Chief Content Officer at Riot) and Brendan Mulligan (Director of Corporate Development at Riot) have also joined Fortiche's board of directors.
Riot and Fortiche have partnered in creating amazing experiences for players for nearly a decade, first collaborating on the music video "Get Jinxed" (featuring Djerv) to celebrate the launch of the iconic League champion Jinx. Other notable Riot and Fortiche collaborations include: "WARRIORS" and "Enemy" (both featuring Imagine Dragons); "Seconds" (a cinematic showcasing Ekko, who also appears in Arcane); "POP/STARS" (featuring Madison Beer, (G)I-DLE, and Jaira Burns as the virtual K-pop band K/DA); and "RISE" (the anthem for the 2018 League of Legends World Championship featuring Glitch Mob, Mako, and The Word Alive).
Fortiche worked closely with Riot during the early ideation and storyboard development of Arcane and has been a key partner throughout the development of the show. Riot and Fortiche are currently collaborating on the second season of Arcane, as well as other to-be-announced projects. Arcane premiered in November on Netflix worldwide and Tencent Video in China.
Arcane premiered at #1 globally on Netflix in November, 2021 and held the top spot for three weeks in a row hitting the top 10 in over 52 countries and maintaining a rare 100% critics score on Rotten Tomatoes. The series recently received nine nominations for the 49th annual Annie Awards, making it the most-nominated TV show of the year with categories including Best TV/Media General Audience, Best Character Design, and Best Writing. "Enemy," the single by Imagine Dragons from the original sound track, has reached over 1 billion streams and hit #1 on the Billboard rock chart.
"The various collaborations with Riot Games, and especially Arcane, have made Fortiche Production a new major player on the international animation scene. Riot Games, by trusting us, has given us the means to achieve our common ambitions and has shown that it is possible to offer new content that can reach a large audience. In 2023, we will celebrate ten years of collaboration: there is no better way to symbolize the trust and ambitions of our two companies than this association!" said Pascal Charrue, Jérôme Combe, and Arnaud Delord, co-founders of Fortiche.
"Fortiche has been an integral partner for a long time, but this agreement ensures we'll be working closely for decades to come," said Nicolo Laurent, CEO of Riot. "We hold a high bar for everyone we work with and insist they understand players deeply and focus on them relentlessly, and from day one, Fortiche has exemplified Player Experience First. In working with Fortiche, we collaborate to push the boundaries of what's possible and raise expectations for how games can be represented in media. As proud as we are of Arcane, we know the best is yet to come."
Fortiche, which now includes 350 employees and collaborators in Paris, Montpellier, and Las Palmas, Spain, will remain operationally independent from Riot aside from Riot's positions on the board of directors. The company leadership team includes co founders Charrue Pascal, Combe Jérôme, and Delord Arnaud, as well as Hervé Dupont, appointed Managing Director.
About Post Author