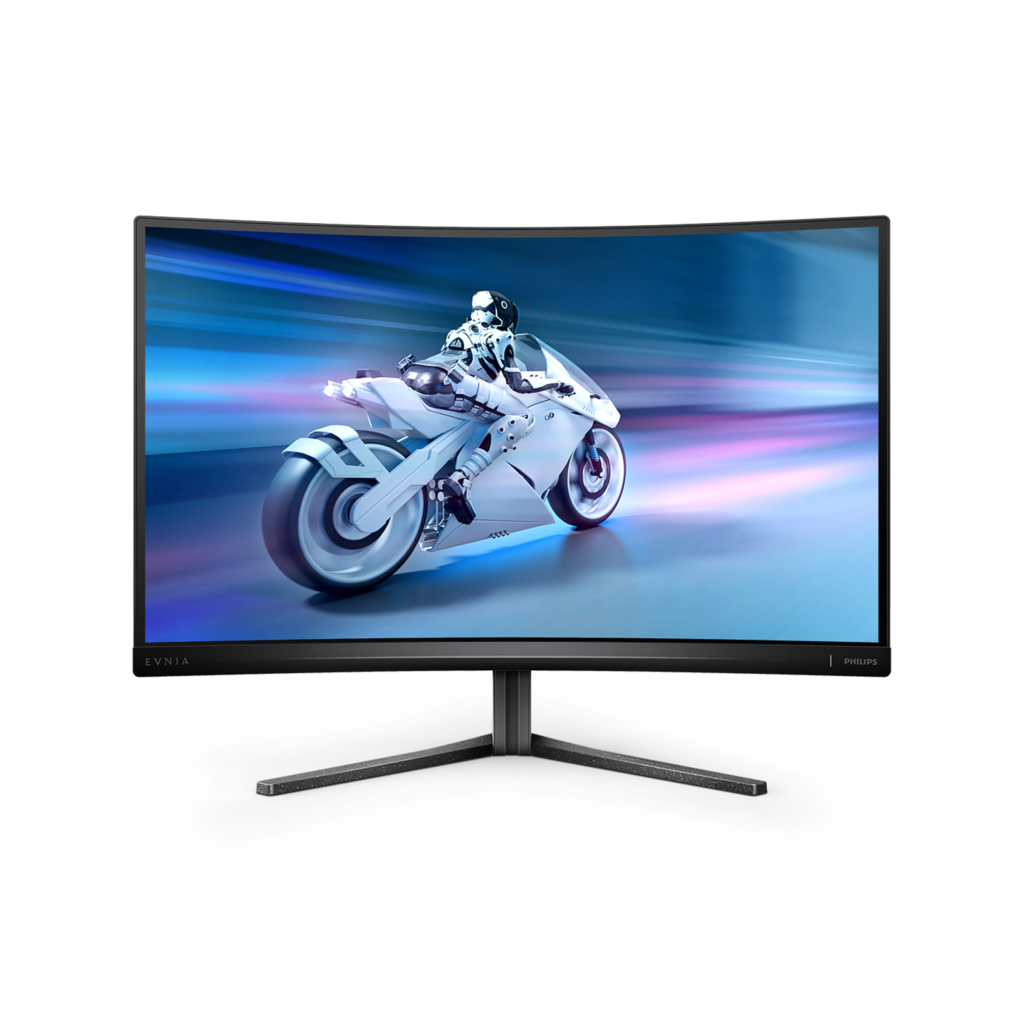 Monitors Evnia 27M2C5500W
Amsterdam – 19th of January – Today's gamers have higher expectations than ever.
They're looking for a truly immersive experience that engages their senses and allows
them to enjoy the full thrill of the game. They want a setup with cutting-edge specs, but
these gamers want the emotion of gaming. Seeking to give gamers the excitement they're
looking for, Philips monitors has developed a range of monitors and accessories designed
to ensure rich and rewarding gaming experiences for players of all tastes and all ages. The
latest member of the Evnia family to be released is the Philips Evnia 27M2C5500W, a
27" Quad HD gaming monitor that combines a lightning fast 240 Hz refresh rate with a
compact ergo design and a rich variety of high-performance features, ensuring that every
gaming session is nothing less than epic.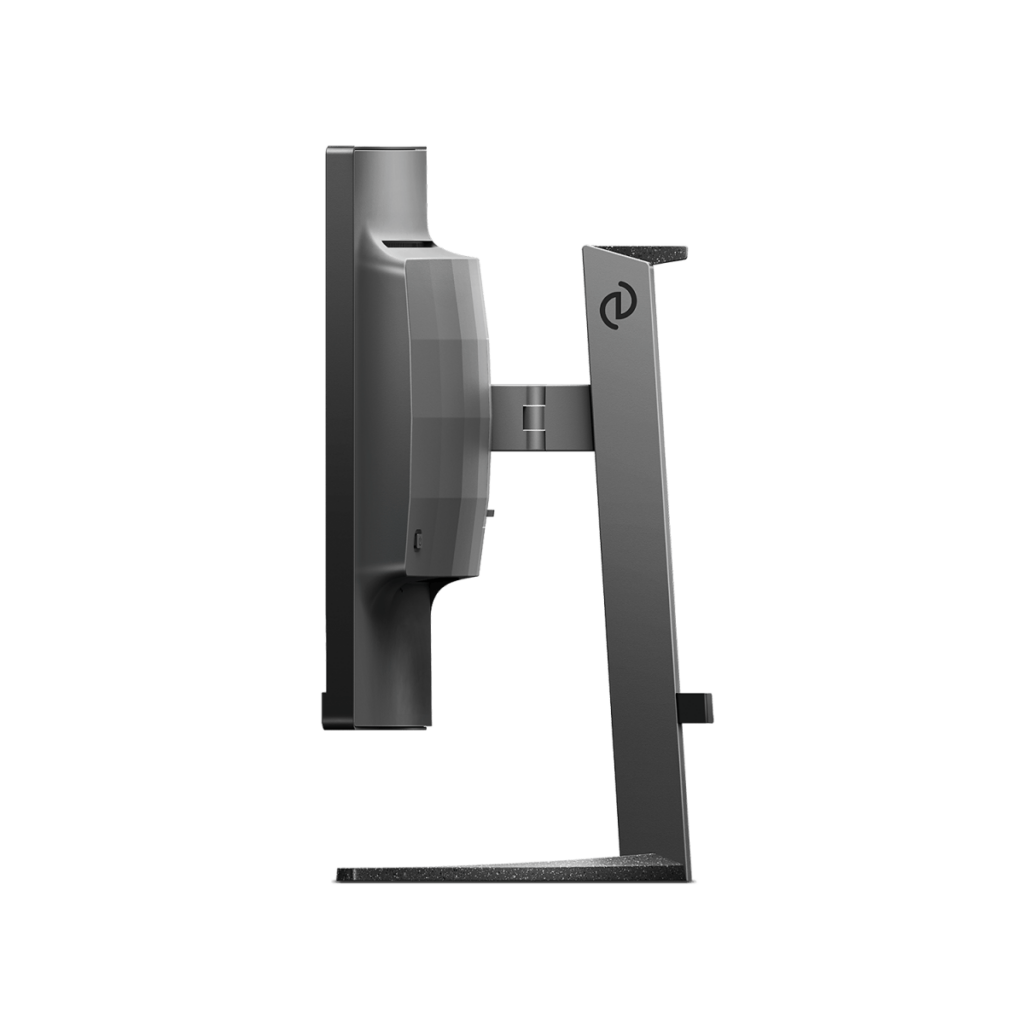 Key features
• AMD FreeSyncTM Premium Pro for silky-smooth HDR gaming
• Ultra-fast 240 Hz refresh rate for virtually lag-free gaming
• Curved 1000R display design for get-in-the-game immersion
• DisplayHDR 400 for more lifelike and outstanding visuals
• Crystalclear images with QHD 2560 x 1440 pixels for eye-popping visuals
• Fast VA up to 1ms GtG
• MultiView for simultaneous dual connection and view
"Reflecting Evnia's mission to provide today's gamers with the equipment they need to get
the most enjoyment out of every gaming session, the Philips Evnia combines smooth
gameplay, visual fireworks, and rapid response in one elegantly designed package. We're
proud of this irresistible model, of Evnia and what it stands for." – Xeni Bairaktari, Global
Marketing Lead and Senior Brand Manager EU at MMD Monitors & Display
Innovative features for next-level gaming
The Philips Evnia 27M2C5500W has everything players need for fast, smooth, visually
stunning, and physically comfortable gaming sessions, time after time. In terms of
smoothness, the model is equipped with AMD FreeSyncTM Premium Pro combined with a
dazzling 240 Hz refresh rate, low input lag, and fast response of 1ms GtG and 0.5ms MPRT.
The result is virtually lag-free gaming with no blurring, lagging, ghosting, or tearing –
which means that gamers can enjoy even the fastest-paced games such as online battle
royale and racing without having to worry about whether their monitor can keep up.
Visually speaking, the Philips Evnia 27M2C5500W is a force to be reckoned with. Its
curved VA display offers gorgeous images with wide viewing angles of 178/178 and the
pleasant enveloping sensation of 1000R curvature – designed specifically for jumping into
the action. Crystalclear Quad HD images are sharp, bright, and true-to-life, and
DisplayHDR 400 perfects them further still, thanks to astonishing brightness, contrast and
colors for a visual result that reveals enhanced detail even in shadowy scenes.
Connectivity is complete and easy, with two HDMI, two DisplayPort and a USB hub with 2
fast charging ports to easily plug in all peripherals that gamers need to live their
adventures to the fullest. They can organize their desk as they dream it to be, without
compromising.

With a monitor like this, gamers will be reluctant to stop. Thankfully, the Philips Evnia
27M2C5500W was designed with gamers' physical well-being in mind. LowBlue mode
and Flicker-free technologies ensure easy-on-the-eyes gameplay, while the monitor's
stand can be tilted (-5°/20°), swiveled (+/- 30°), and height-adjusted (130 mm) to suit
any physique – ensuring maximal comfort even during prolonged gaming sessions.
Pricing and availability
The Philips Evnia 27M2C5500W will be available for purchase from X at the price of X.
About MMD
MMD-Monitors & Displays Holding B.V. ('MMD'), registered in the Netherlands, with their
head offices in Amsterdam, is a wholly owned company of TPV Technology Limited ('TPV'),
which is one of the world's leading monitor and LCD TV manufacturers.
MMD-Monitors & Displays Holding B.V. ('MMD') exclusively markets and sells Philips-
branded LCD displays worldwide under trademark license by Koninklijke Philips N.V. By
combining the Philips brand promise with TPV's manufacturing expertise in displays, MMD
uses a fast and focused approach to bringing innovative products to market.
About Post Author