Pure chat… No wires – Turtle Beach's all new Recon Air Wireless Chat Communicator launches in the Nordic region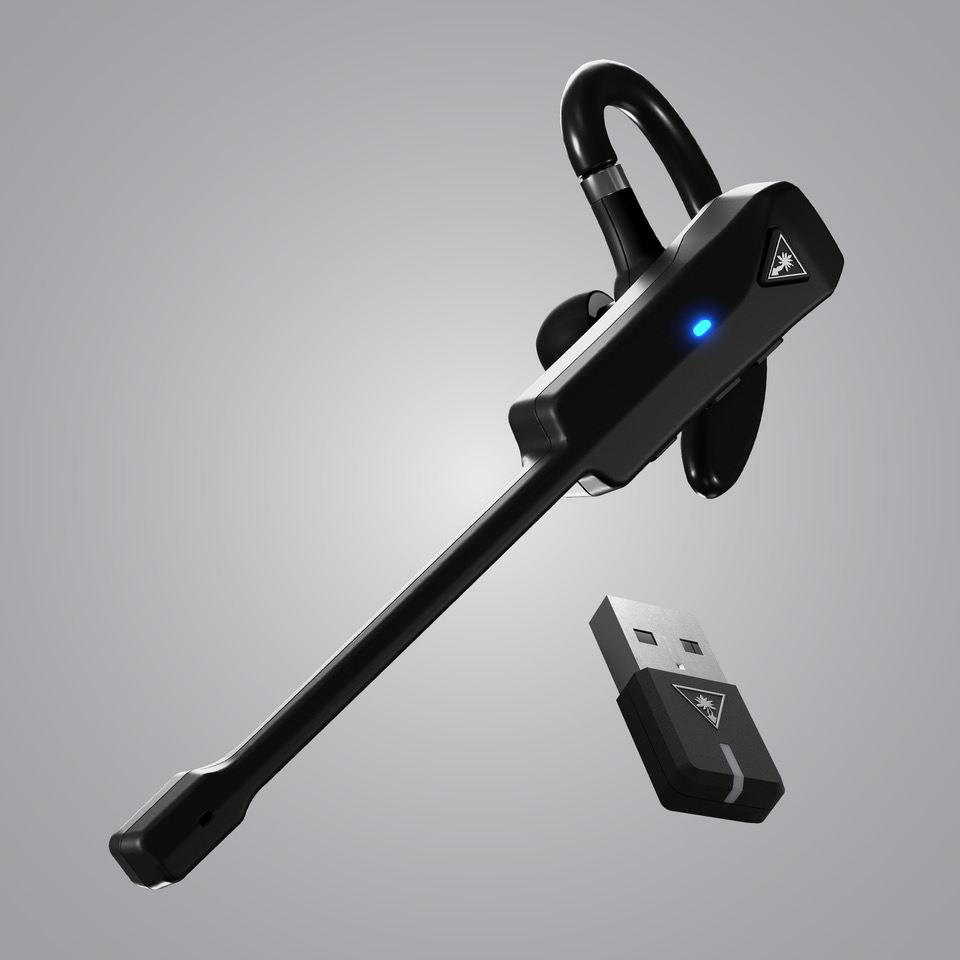 Leading gaming accessory maker Turtle Beach Corporation (Nasdaq: HEAR) today revealed the Company's all-new Turtle Beach Recon Air™ Wireless Chat Communicator headset is now available at participating retailers in the Nordic region.
The Recon Air is designed for gamers who have a killer home entertainment system for game audio and need a headset to hear and talk to other players, and it's perfect for anybody who wants a sleek Bluetooth®wireless chat headset that can be used for audio and video conferencing and a variety of daily needs. Turtle Beach's Recon Airdelivers high-quality inbound and outbound chat with friends and teammates and is a great tool for congratulating the other team on their epic loss. The Recon Air's microphone is tuned for gaming to pick up voice chat loud and clear and is also noise-cancelling to minimize background distractions. A rechargeable 10-hour battery powers the headset throughout the day, while a reversible ear hook and swappable ear tips ensure comfort. The Designed for Xbox Recon Air delivers crystal-clear chat on Xbox Series X|S and Xbox One, and there's also a version for PS5™ and PS4™. Both models are also compatible with Windows PCs, Mac®, and Bluetooth-enabled iOS and Android mobile devices. Recon Air is available at www.turtlebeach.comand participating retailers in the Nordic region.
"The Recon Air is an affordable chat headset designed for gaming, as well as for staying connected with friends, family, and co-workers and making sure your voice sounds great while you talk," said Juergen Stark, Chairman and CEO, Turtle Beach Corporation. "It's now my go-to headset for meetings on Teams and Zoom when I travel."
The all-new wireless Recon Air enables complete freedom for crystal-clear chat with teammates as well as for taunting enemies, while also looking and sounding fantastic when using services like Discord, Skype, Teams, Zoom, and more. Recon Air has a sleek, minimalist design and its unidirectional, noise-cancelling, gaming-tuned microphone picks up voice chat loud and clear while minimizing background noise. The Recon Air's wireless transmitter makes setup on Xbox or PlayStation consoles a breeze, and lag-free Bluetooth 5.1 connectivity expands compatibility for Windows PCs and Mac, as well as iOS and Android mobile devices.
Ensuring a comfortable fit for everyone, the Recon Air has a customizable design that allows users to rotate the ear hook to wear the headset on either side of their head, and three different sized interchangeable ear tips make for the perfect fit. The long-lasting 10-hour battery keeps players in the game without interruptions, plus a quick 15-minute charge using the included USB-C cable delivers three hours of battery life. Additionally, integrated controls allow gamers to keep their eyes on the action and easily adjust chat volume, mute the sound, answer phone calls, and use other Bluetooth-enabled functions.
For more information on the latest Turtle Beach products and accessories, visit www.turtlebeach.com and be sure to follow Turtle Beach on TikTok, Twitter, Instagram, and Facebook
About Post Author