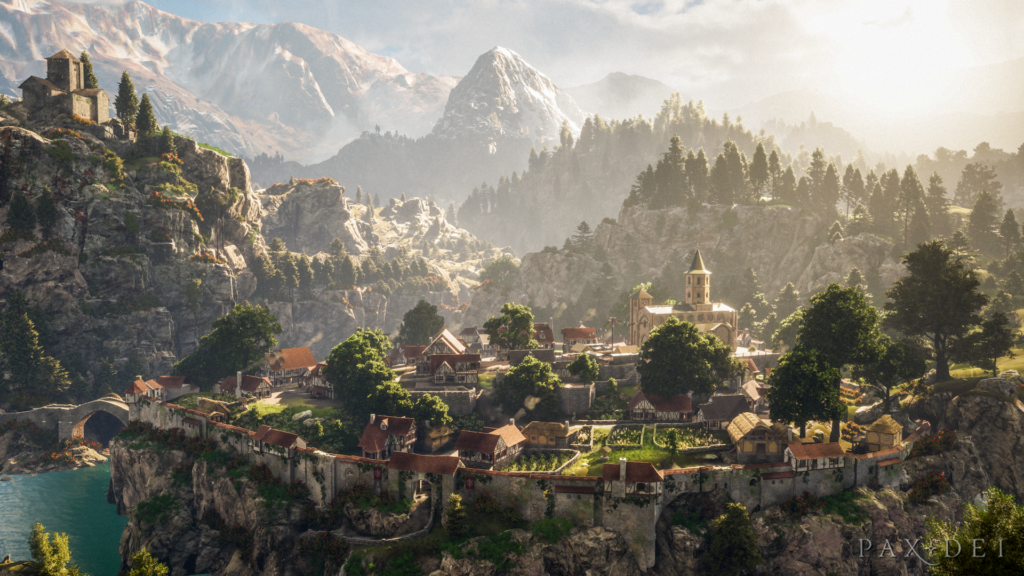 Veteraner i genren går samman för att skapa ett spelardrivet, socialt sandlåde-MMO
Mainframe Industries, studion skapad av talanger bakom några av de mest ikoniska MMO-upplevelserna de senaste 20 åren, är glada över att kunna utannonsera sin första titel. Pax Dei är en enorm, spelardriven, social sandlåda – ett MMO med community och framväxande gameplay i sin kärna.
Påbörja ditt äventyr. Registrera dig för Pax Dei-alfan här: www.playPAXDEI.com
Välkommen till Pax Deis fantastiska värld. Inspirerad av mytologier från medeltiden, siktar Pax Dei på att leverera en MMO-upplevelse som går tillbaka till rötterna av genren med en spelardriven och community-orienterad design, uppdaterad och infasad i modern tappning med fantastisk grafik skapad i Unreal Engine 5.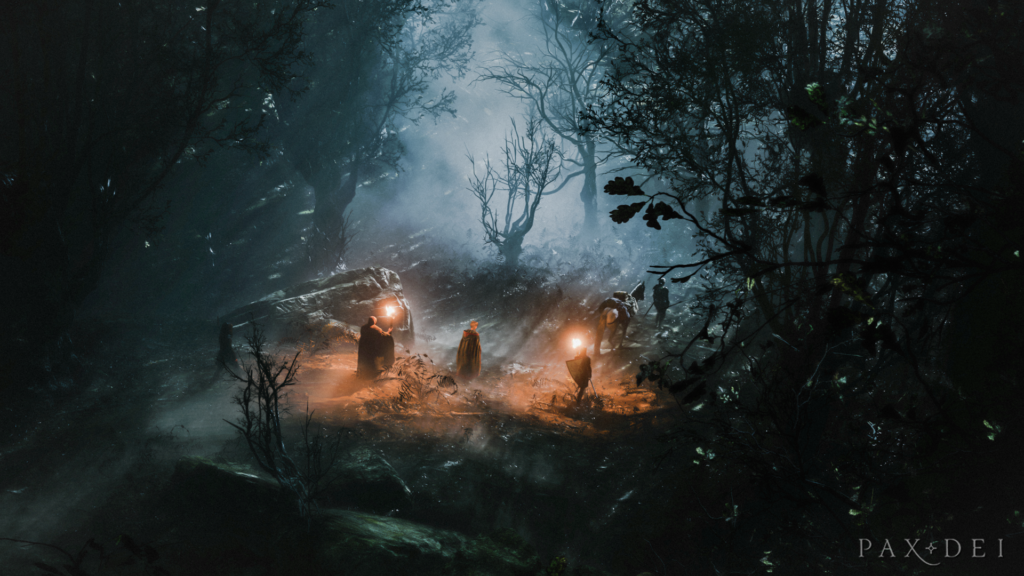 "Med Pax Dei, bjuder vi in spelarna till en mörk tid av under, där myter är sanna, spöken existerar och magi är inte ifrågasatt", säger Reynir Hardarson, Game Director och medgrundare. "Pax Dei skapades för att spelas i en öppen värld i dess sanna mening och vi ser verkligen fram emot att se hur spelare tar sig an vår värld och vi vill se deras berättelser utspela sig."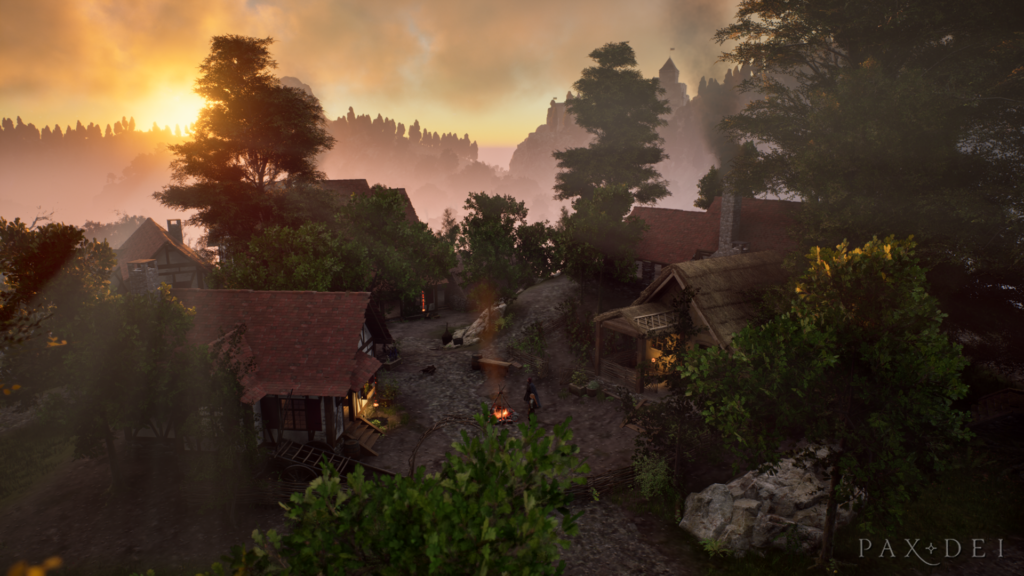 En öppen sandlåda
Pax Dei bjuder in spelare av alla sorter för att definiera deras mål och utmaningar. Designad att maximera spelarinteraktion och tillåta olika spelstilar som komplementerar varandra, öppnar Pax Dei upp en vid, mystisk och vacker lekplats som spelare kan fylla med sina egna berättelser.
Kooperativt bybyggande
I den relativa säkerheten i Heartlands, kommer spelare hitta den perfekta tomten att skapa deras hem. Här är livet fridfullt och klaner kan utvecklas och blomstra. Spelare måste arbeta tillsammans för att få deras byar att växa, och använda sig av den omfattande karaktärsskaparen och det modulbaserade husbyggnadssystemet. Allt i Pax Dei skapas av mänskligt arbete och skicklighet och varje spelare har en roll att spela och en insats att ge.
Utmanande PVE-äventyr & PVP-stider
Genom att lämna säkerheten och utforska vildmarken, kommer spelare möta legendariska varelser, uråldriga mysterier och fortsatt svårare utmaningar. Här kan de också välja att slåss mot andra spelare för att säkra dominans för sin klan. Äran, skatterna och hemligheterna de tar med sig tillbaka mer än rättfärdigar risken. Men spelare kommer snart att upptäcka att ju längre de reser från hemmet, desto mer främmande och farligare blir det.
Alla Räknas
Flå en basilisk, välj mellan krig och fred, plocka blommor: allt räknas. I en helt spelardriven värld där alla spelstilar kopplas samman och komplementerar varandra. Pax Dei välkomnar spelare av alla sorter att gå med i communityn och bli en del av berättelsen som kommer börja ta form.
Ge en beständig värld liv med Unreal Engine 5
Mainframe har tagit banbrytande steg framåt i Unreal Engine 5, vilket har tillåtit världen att komma till liv i en expansiv simulation som myllrar av liv i yttersta detalj. Nästa generation Lumen- och Nanite-system tillåter spelare att se vyer som expanderar flera kilometer med riktiga, utforskningsbara berg i horisonten, men låter samtidigt de minsta detaljerna vara utforskningsbara. Mainframe har förenat motorn med MMO-specifika egenskaper, vilket tillåter en långvarig, sömlös värld som spelare kan utforska i en skala som stödjer tusentals spelare.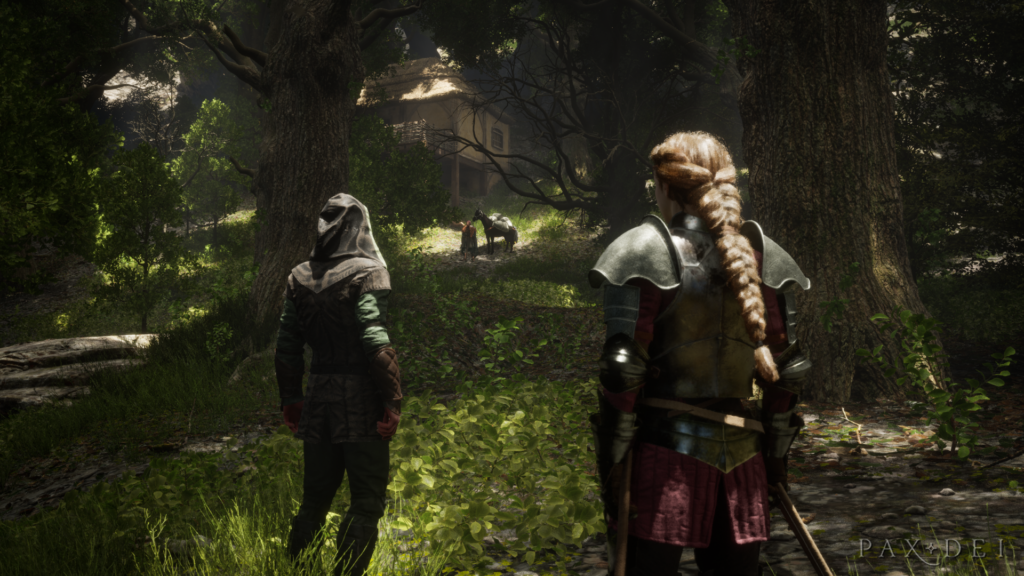 Pax Dei kommer snart till Steam för PC-spelare och är under utveckling för molnbaserade spelplattformar för att bli spelbart på alla sorters skärmar.
Var bland de första att testa spelet: registrera dig för alfan på www.playPAXDEI.com och lägg spelet på önskelistan på Steam här. Gå med i samtalet och skapa dina berättelser på vår Discord, där vi snart kommer att hålla en AMA.
About Mainframe Industries
Mainframe Industries is an independent, venture-backed game developer. Our team is bringing together veterans from studios like CCP, Remedy, Next Games, Ninja Theory, Blizzard Entertainment, Ubisoft, Rovio, and more. We are set on reimagining an MMO for decades to come: a social sandbox designed with human interaction at its core, offering new ways of playing with friends. It's the game of a lifetime.
About Post Author