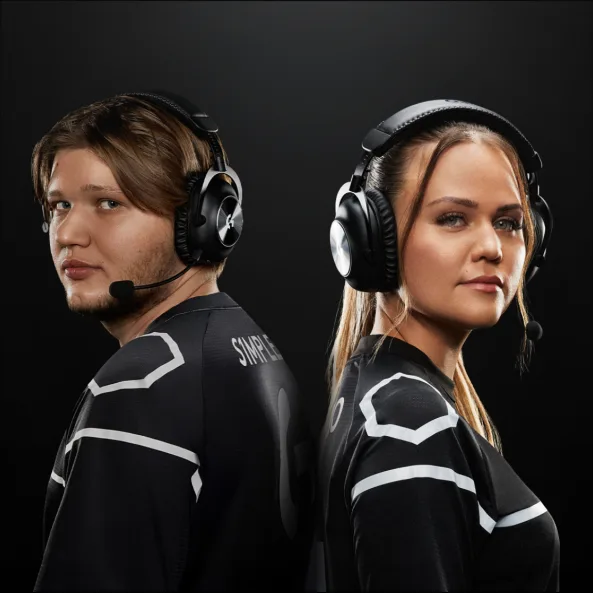 Next-generation performance and precision
The next evolution of championship-winning mice in the Logitech G PRO Series, Logitech G PRO X SUPERLIGHT 2 LIGHTSPEED Gaming Mouse, combines pro-level reliability with lightweight precision for enhanced performance.
The PRO X SUPERLIGHT 2 weighs only 60g, improving on the award-winning PRO X SUPERLIGHT design.
The Logitech G PRO X SUPERLIGHT 2 Gaming Mouse includes LIGHTFORCE Hybrid Switches, the new hybrid optical-mechanical switch technology that revolutionizes pro-grade speed and reliability with crisp response.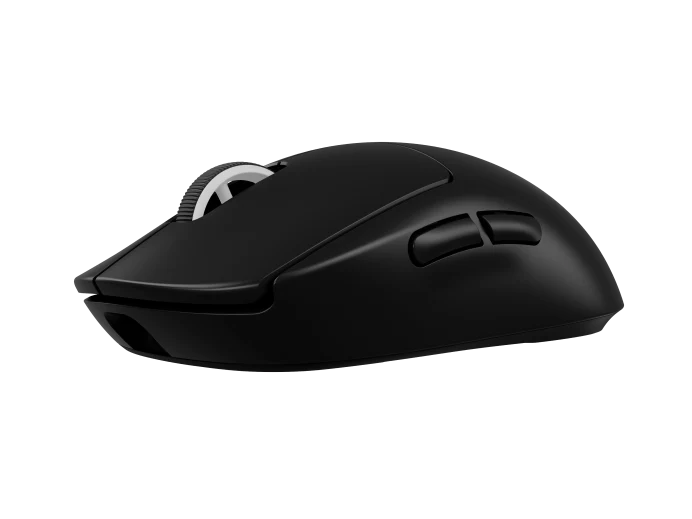 The new mouse also includes the all-new HERO 2 Sensor. This new sensor offers tracking at over 500 inches per second and up to 32,000 DPI, and a unique dual array design that increases working range and maintains tracking performance, even when lifting or tilting the mouse. It also features a larger array size and a best-in-class 25 kilohertz maximum frame rate.
Featuring PRO-grade technology, including: lightweight form factor at only 60g, 2K polling, the addition of USB-C, and POWERPLAY compatibility
Lastly,. This mouse combines precision, performance and reliability, making it an indispensable tool for elite-level gaming
Designed in collaboration with the world's top esports players, Pro X 2 SUPERLIGHT is equipped with a faster report rate than previous generations and a 95-hour battery life to keep the game going as you take your performance to new heights.
Play to win with the most advanced sensor in gaming, and create a fully streamlined setup with your choice of black, white or pink colorways.
Key Features
● PRO-GRADE PRECISION: New hybrid optical-mechanical switch technology delivers precision and reliability for the highest levels of play. Experience the reliability of tracking over 500+ IPS, up
to 32,000 DPI, and precise sensor
calibration with the most advanced
sensor in gaming.
● FASTER REPORT RATE: The reliability of
LIGHTSPEED—now with the confidence
of a faster report rate than the
previous generation.
● SMOOTH, SEAMLESS GLIDE: Zero-additive PTFE mouse feet enable comfortable gliding maneuverability.
● UP TO 95-HOUR BATTERY LIFE: Designed to last up to 95 hours in constant motion—eliminating more barriers between players and their game. ● MORE PRO-GRADE TECH: The most popular esports mouse, improved. Now with 2K polling, USB-C and POWERPLAY compatibility.
System Requirements
● Logitech to provide further information as needed
Technical Specifications
● LIGHTSPEED wireless technology
● LIGHTFORCE Hybrid Switches
● Onboard memory1
● No-additive PTFE Feet
● 5 buttons
Tracking
● Sensor: HERO 2
● Resolution: 100 – 32,000 DPI1
● Max. acceleration: > 40G2
● Max. speed: > 500 IPS2
1 Advanced features require Logitech G HUB Software available for download at logitechg.com/ghub2 Tested on Logitech G240 Gaming Mouse Pad
● Zero smoothing/acceleration/filtering
Responsiveness
● Max Report Rate: 2000 Hz (0.5ms)1 ● Microprocessor: 32-bit ARM
Battery Life3
● Constant motion: 95h max
Physical Specifications
● Height: 125.0 mm (4.92 in)
● Width: 63.5 mm (2.50 in)
● Depth: 40.0 mm (1.57 in) ● Weight: <60 g (<2.1 oz)
About Post Author