Game Wave Festival invites everyone to watch the live broadcast of the Nordic Game Discovery Contest Grand Finals!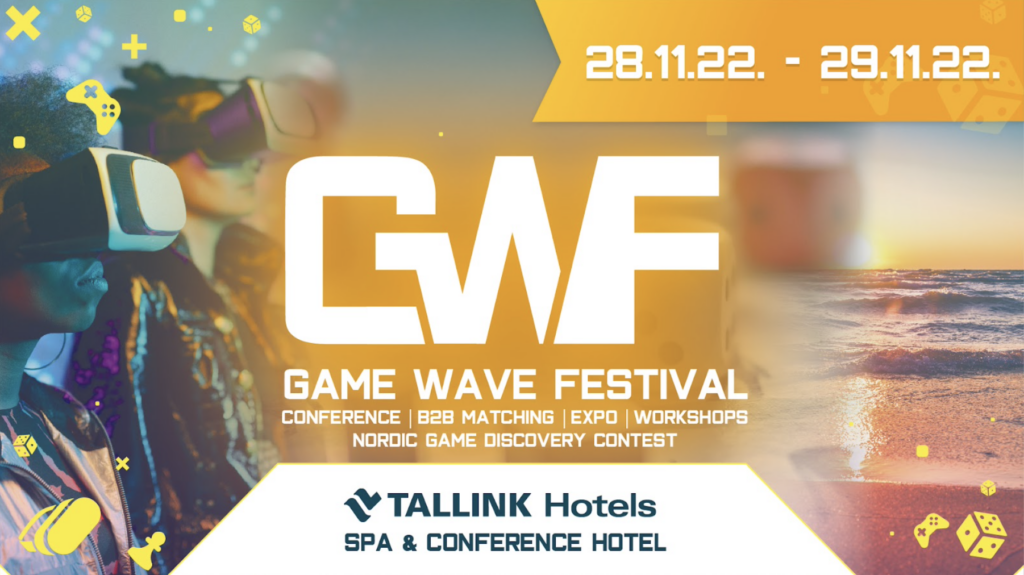 Three days left to the Game Wave Festival – Last chance to join on-site or online!
Game Wave Festival announces that it will broadcast Nordic Game Discovery Contest (NGDC) Grand Finals on November 28 at 19:00 – EET. Everyone can join for free on the NGDC website at discovery-contest.nordicgame.com and Game Wave Festival YouTube channel.
Three days left to the Game Wave Festival and those who are not in the travel mood, can join online sessions as well as have the opportunity for one-on-one meetings. Register with the Black Friday 30% off promo code (WHITEFRIDAY) at https://www.gamewave.eu/and meet 35+ speakers who will share their knowledge on various gaming industry-relevant topics.
In addition to that, on-site and online participants will be able to join Panel Discussions, Workshops and Nordic Game Discovery Contest Grand Finals. Right after NGDC Grand Finals kicks off the Game Night – Open Microphone event. Everyone will have a chance to go in front and present a game, service or talk about actual topics! See the full agenda here: https://www.gamewave.eu/agenda
About Game Wave Festival
The Game Wave Festival is an international hybrid games industry business event package that balances education, business and fun in equal measure, with most features planned on-site in Tallinn, Estonia. GWF is initiated and organized mainly by the Latvian Technological center. Additional information and registration are available at: www.gamewave.eu.
Follow the Game Wave Festival social media and be the first to know more: Facebook, Twitter, LinkedIn and YouTube.
About Nordic Game Discovery Contest
In 2016, building on fourteen years of organizing successful games industry activities, including the annual Nordic Game conference and exhibition, regional funding programs, overseas networking events and other developer support initiatives, Nordic Game introduced the Nordic Game Discovery Contest (NGDC) – an exciting series of events where selected game projects are showcased live in pitch competitions at partner events across Europe and around the globe.
About Post Author