Enjoy 'Egg-cellent Adventures' in the latest patch for Grand Fantasia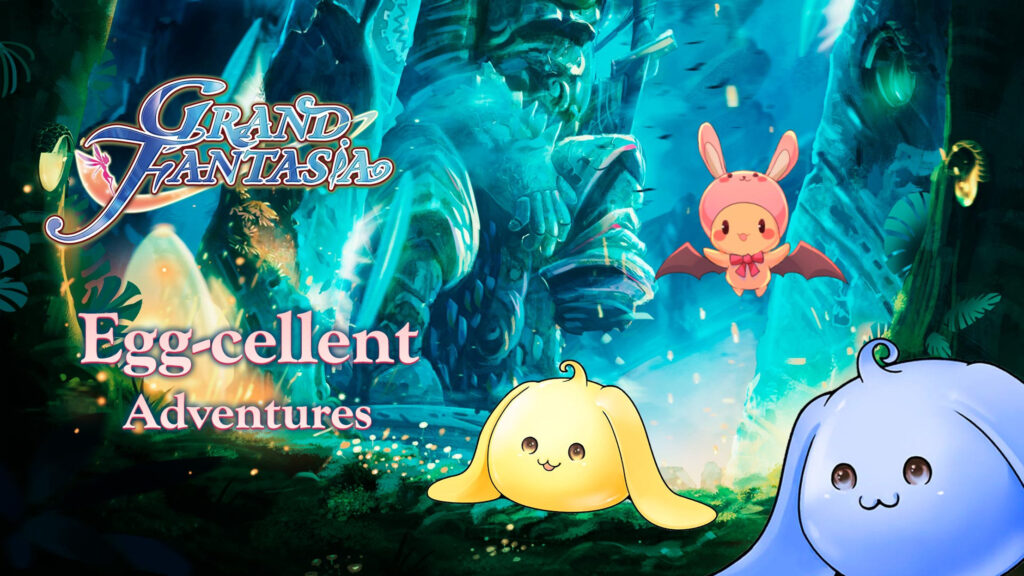 gamigo invites all Sprite Messengers to enjoy a spring-themed cornucopia of tasks and events in Patch 39 "Egg-cellent Adventures" for Grand Fantasia.
The following adventures await all Messengers in patch 39:
Football Event: Does springtime beckon you to take a trip to the soccer field to show off your ball skills? Future champions should then participate in this quest where they can win a brand-new title and a head and body costume!
Easter Event: The Easter Bunny has left a present for all Messengers: Find two new quests in Kaslow in order to get a title, a costume and some very cool consumables.
Mother's Day Event: Mother's Day is just around the corner, so it's time to show some love to all the hardworking and loving moms out there! Talk to Jodo in Kaslow to commit to this wonderful task!
Sprite King Smulca – Highland Sanctuary: Smulca has several challenges for the players. Messengers should get ready for new rewards, sprites and also new maps and quests!
Quill Expansion: Enter the Holy King's Tomb and defeat the bosses to receive four new Quill books to teach you about the life of old monsters. Messenger should get them to grow stronger!
Multiverse Drifter: Players can meet NPC Erwin in Kaslow and he will give them some buffs. Three times per day, Messengers can redeem a buff to increase some of their stats for three hours. However, pay attention: Depending on their level, the buff will be different!
Practice Dummy: Ever wanted to test your skills but don't want to fight an opponent that can hurt you? Now you can! Head to the military zones in Kaslow, Ilya or Jale and test your damage effects with different combos and equipment.
Refinement: The interface for Refinement was improved. Now you can see all available enchantments and get a preview of the result.
For more information, please visit the following links:
• Website: https://grandfantasia.aeriagames.com/
• Discord: https://discord.com/invite/grandfantasia
• Facebook: https://www.facebook.com/GrandFantasia.Official/
• YouTube: https://www.youtube.com/user/AeriaGF
• Instagram: https://www.instagram.com/grand.fantasia/
About Post Author