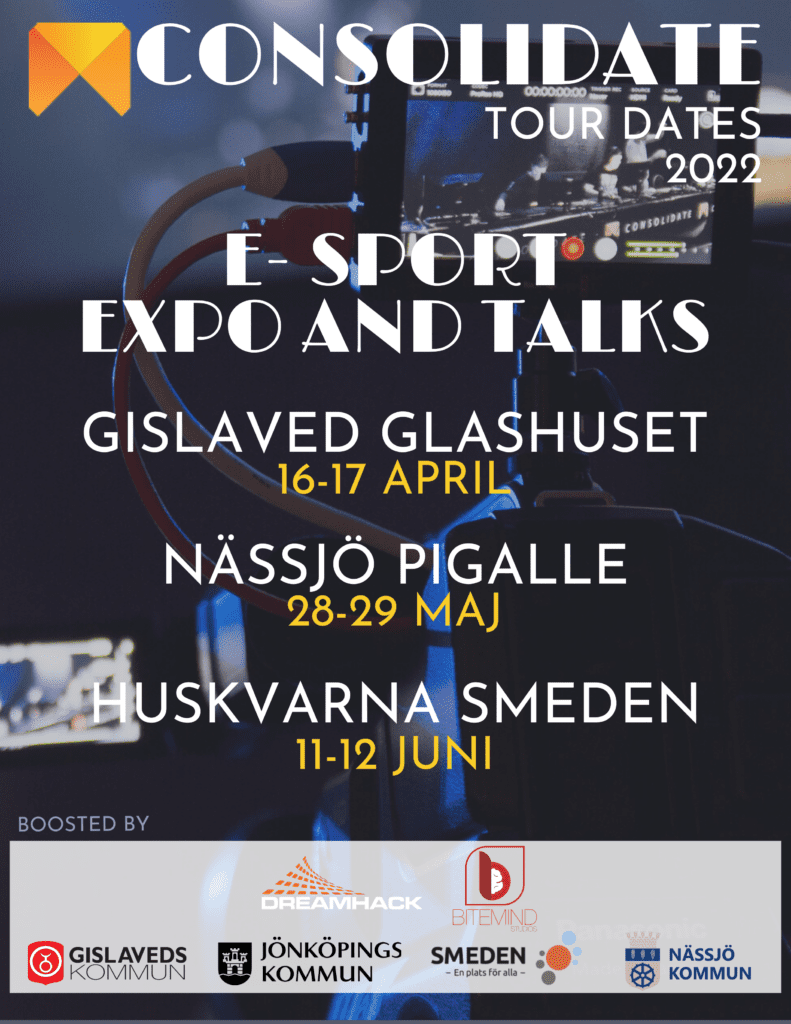 Yes its true! The perfect event for celebrating E-Sport , Games, friends and fun moments are back and stronger then ever. This year non less than three events ar schedule and first event are Gislaved 16-17 April.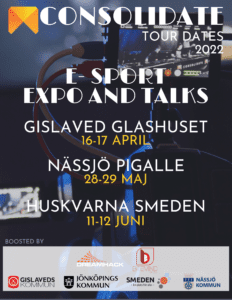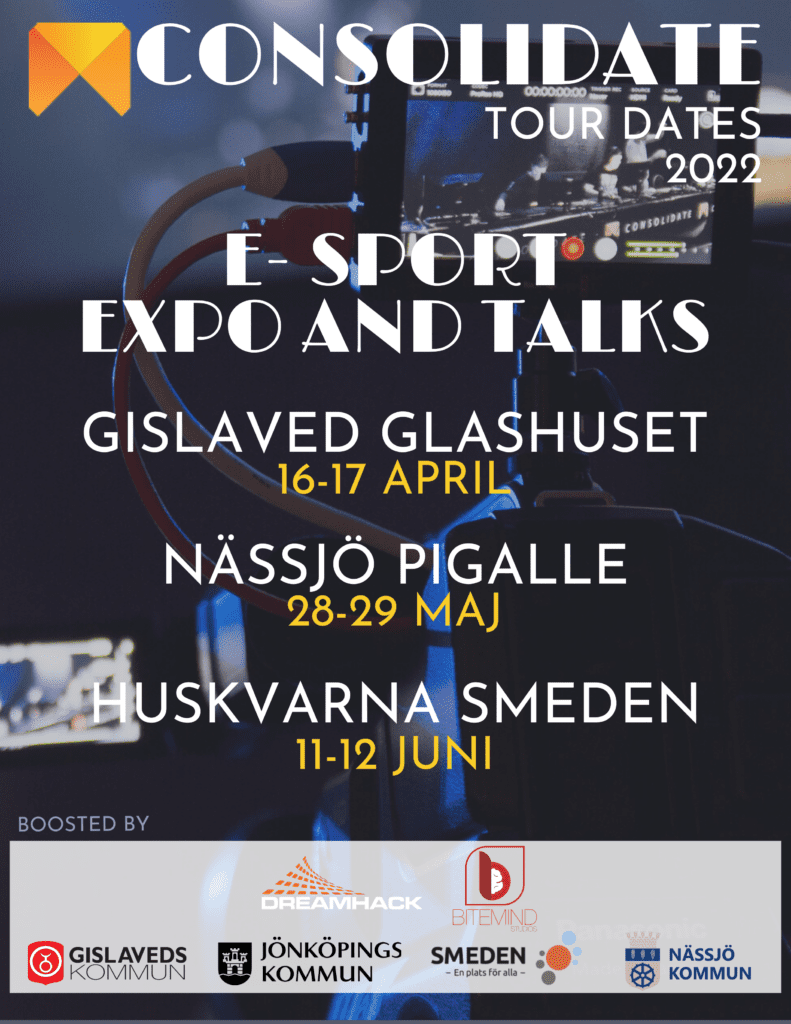 The digital culture
is today supported by the games, which today have a turnover of 180 billion in 2021, where e-sports has a turnover of about 1.7 billion. We want to take the professional E-Sport to the grassroots. Today we see that there is a great distance from the pros to the little practitioner. We also see that there is a huge problem with the technology being expensive and not everyone getting the opportunity to even try it. By taking pro tournaments to the grassroots and through the low threshold, we want to let participants try and experience the E-Sport. We work actively to convey the good values ​​of E-Sport and constantly work with our Code of Conduct.
Consolidate Expo
During consolidate, there will be an exhibition area where we show local associations, give an insight into coding, and a lot to try. This can be anything from gaming companies to associations. We offer partners and sponsors to be seen here. Consolidate TalkWe offer lectures and workshops focusing on digital culture. It can be lectures focused on E-Sports and health, Parents and games, or pure workshops focusing on how to get better on social media or how to learn about democracy through games.
What is Consolidate?
In August 2012, the first Consolidate event was held in Jönköping during the so-called Jönköping party (city party with the theme of sports and leisure). The Consolidate concept was created primarily to support and bring console games into e-sports. Today, Consolidate works to promote e-sports and strengthen associations, players, and organizers by focusing on their needs and letting everyone participate regardless of game, platform or commitment. We want to showcase the entire e-sport through everything from the unknown games to the biggest titles in the e-sports sky. We want practitioners to increase their understanding of other practitioners and platforms other than what they themselves are used to. Consolidate will work to promote local actors to work with digital cultural expressions such as e-sports, cosplay, coding, LAN, and other expressions. We want to help and support to promote the good values that exist in digital culture.
About Post Author