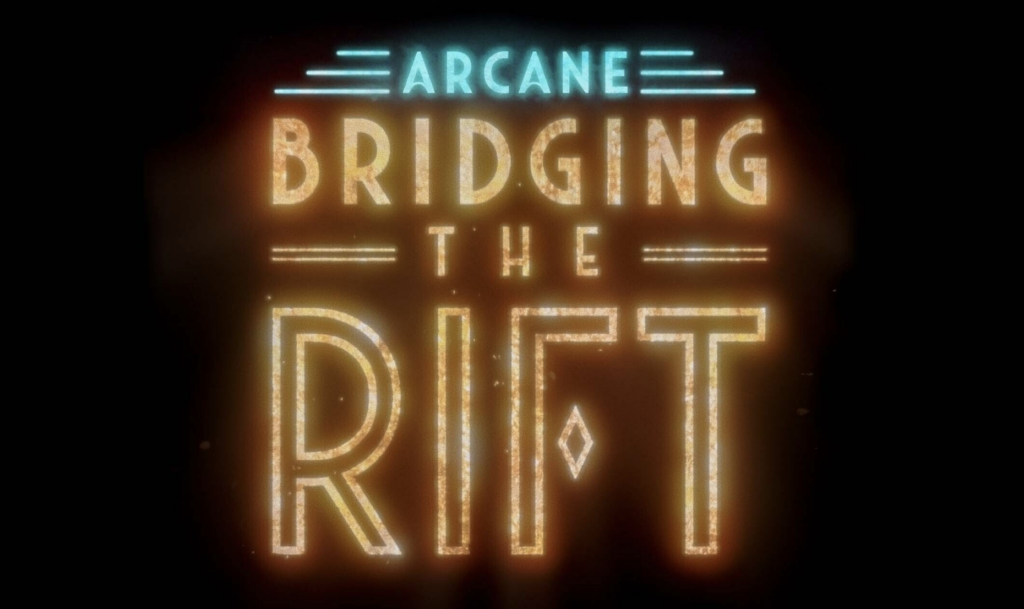 Go behind the scenes of nine-time Annie Award winning TV show, Arcane – the event series set in the universe of Runeterra, inspired by the popular MOBA League of Legends – in a new series broadcast on YouTube this summer.
Bridging The Rift – starting August 4 on the Riot Games YouTube channel – goes behind the scenes of the production, delivery and challenges of creating Arcane, telling the story of its production across 5 episodes released each Thursday.
Arcane, the animated series based on the hit game League of Legends that has delighted fans and newcomers alike, is exposing the behind-the-scenes of its production with the documentary series "Bridging The Rift", starting August 4 on Youtube. From the original idea to its final delivery, through the challenges faced by the teams, Arcane tells its story through 5 episodes, broadcasted every Thursday between August 4th and September 1st 2022.
Co-produced by Riot Games and French animation studio Fortiche Production, the series quickly became #1 in Netflix views upon its release in November 2021, holding the top spot for three weeks in a row, and reached the top 10 in 52 countries, with a rare 100% score on Rotten Tomatoes. The series recently won nine Annie Awards, making it the most nominated and awarded television series of the year. It won Best TV Show/Consumer Media, Best Character Design and Best Screenplay, among others. "Enemy," Imagine Dragons' single from the original soundtrack, has surpassed 1 billion streams and reached #1 on the Billboard charts.
Powered by French studio Fortiche – the studio behind various Riot projects such as Imagine Dragons' Get Jinxed, Rise, Warriors and ENEMY or K/DA's POP/STARS – the series illustrates the resounding and eventful beginnings of iconic champions like Jinx, Vi, Caitlyn, Jayce and Viktor – between Piltover and Zaun – in the midst of a period of unrest. .
A second season has been announced – with a yet to be revealed launch date.
About Post Author